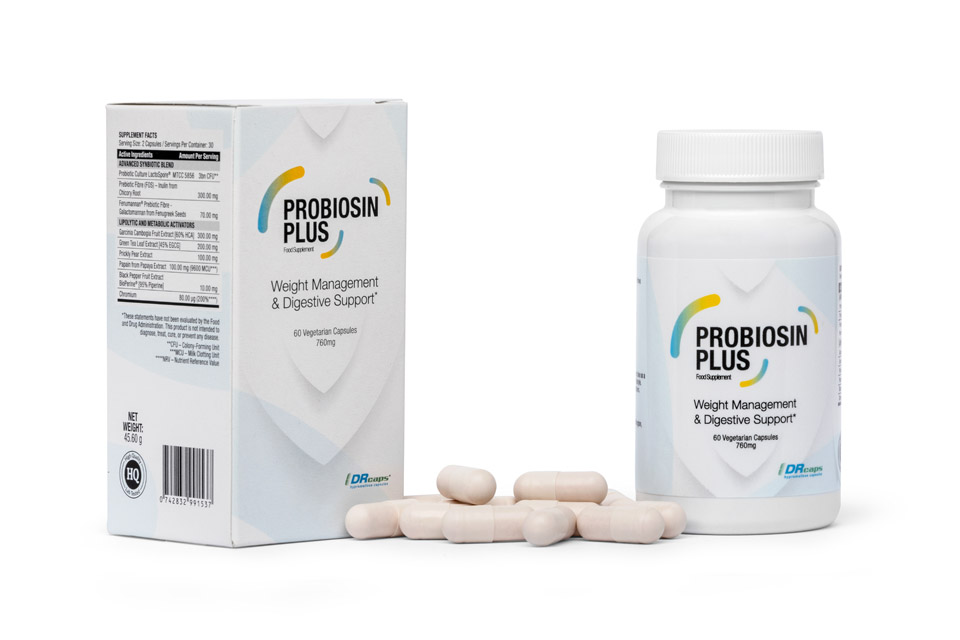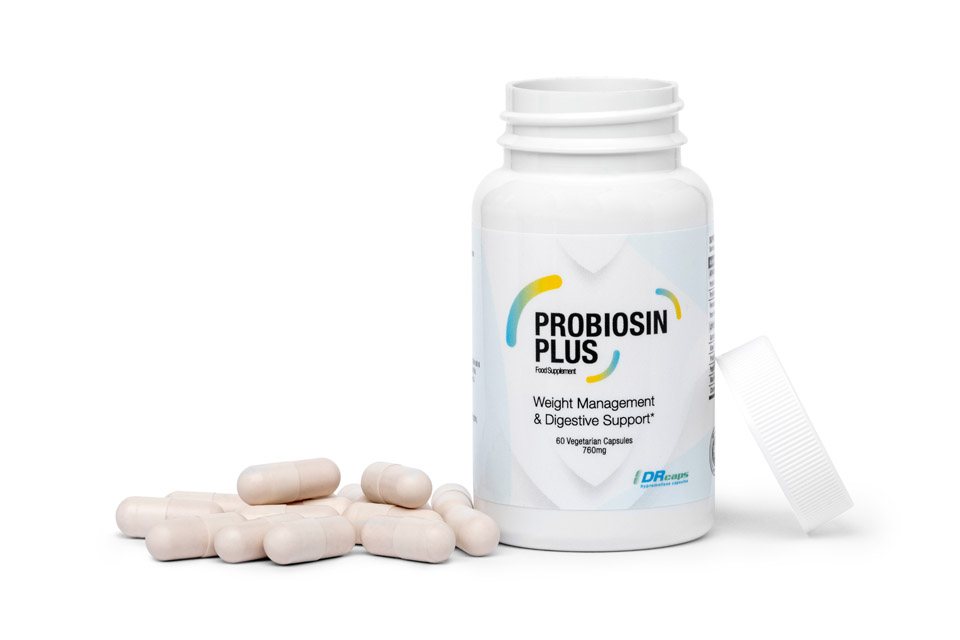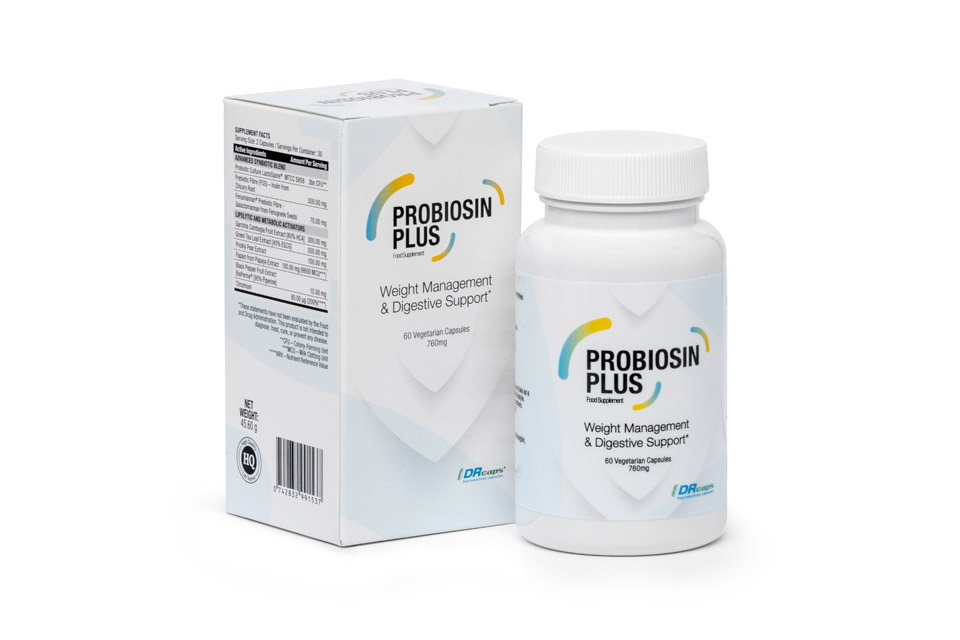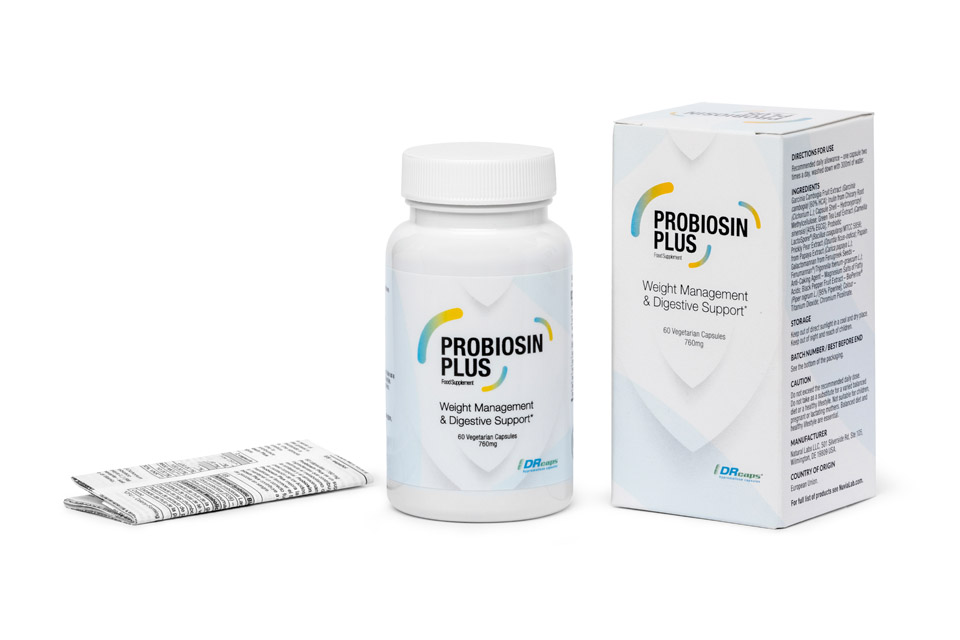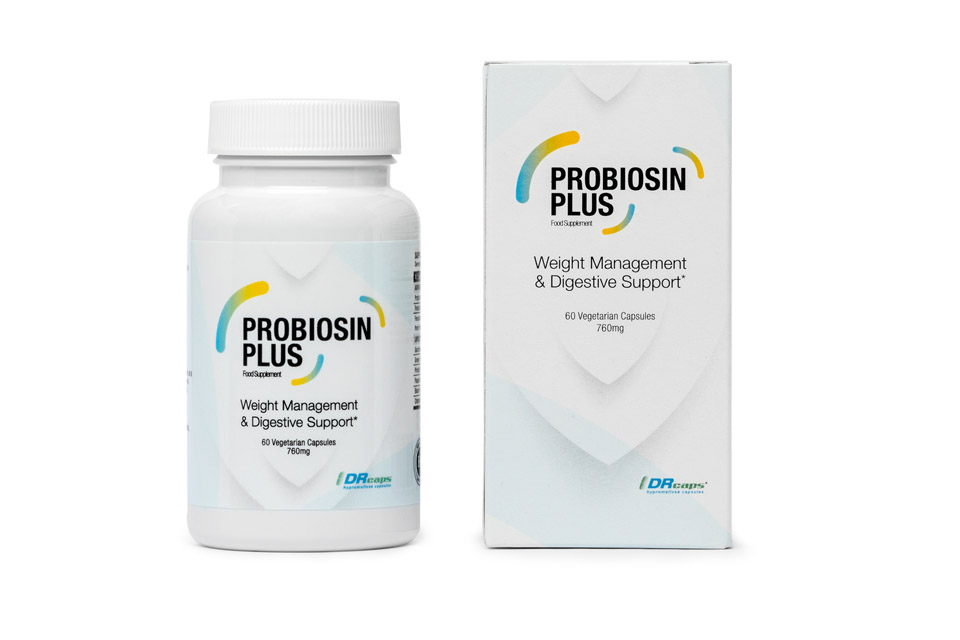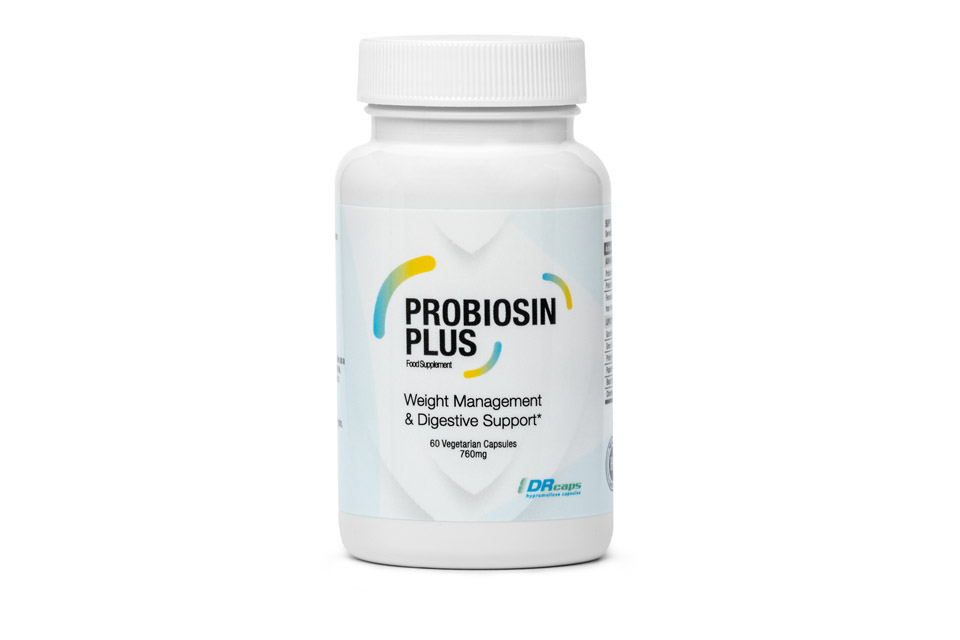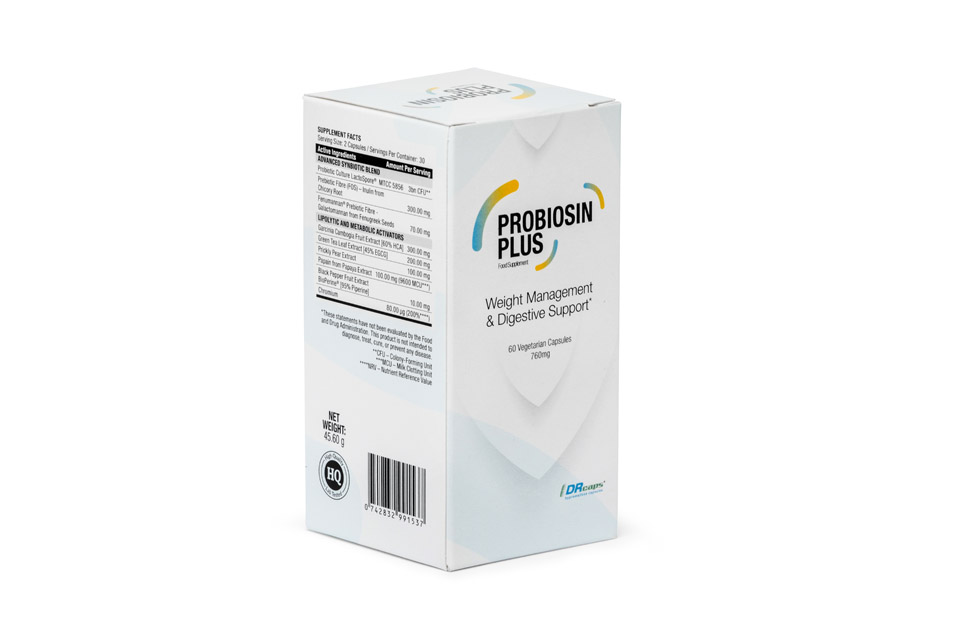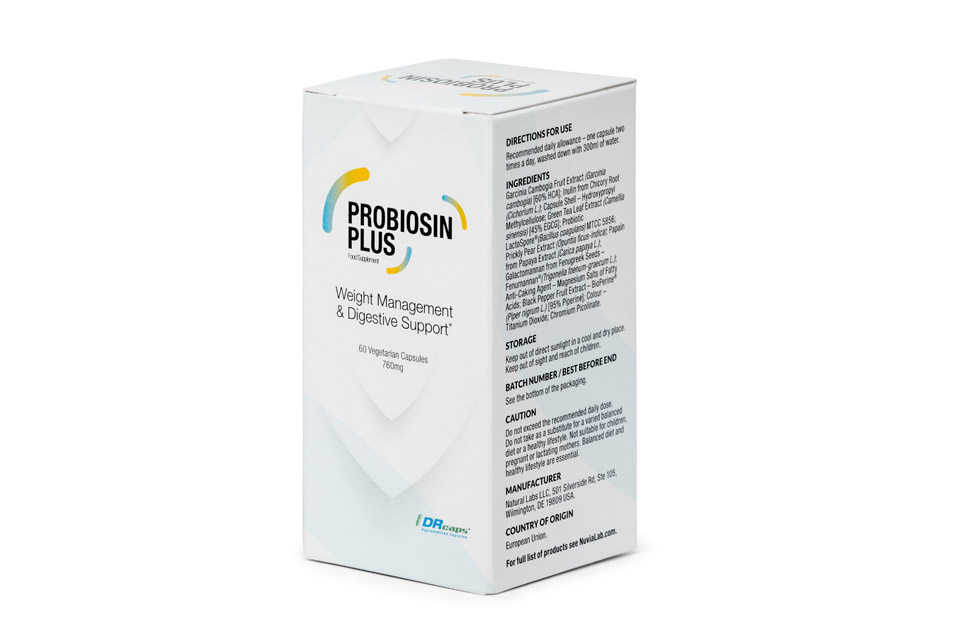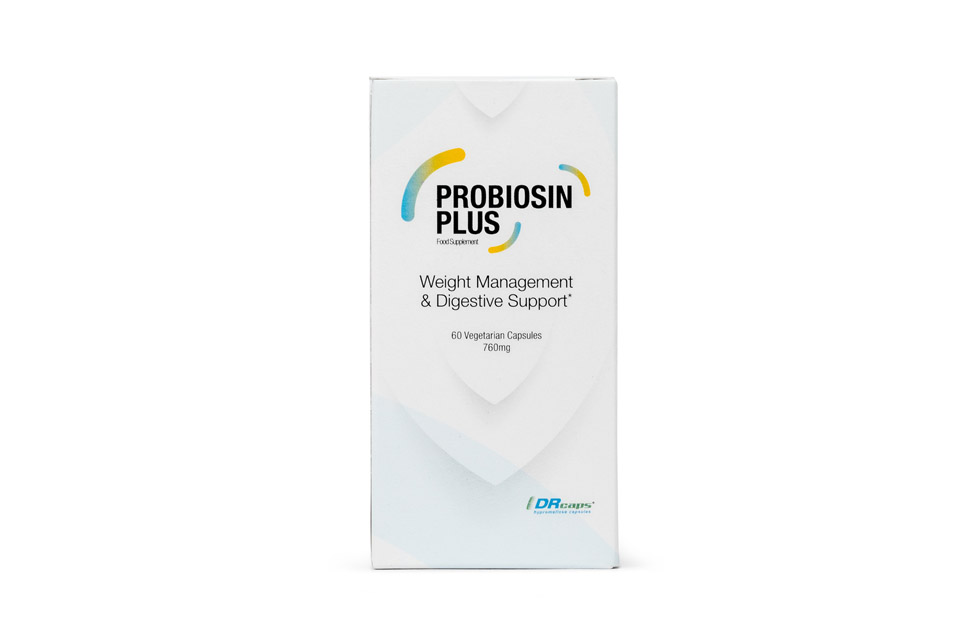 Probiosin Plus – Weight Loss
Support weight management with the natural weight loss diet of Probiosin Plus
Restore your body's good bacteria and the healthy digestive system naturally with Probiosin Plus: The unique blend of prebiotics and probiotics in the food supplement takes care of your health and helps lose weight naturally. 
Ingredients: Extracts from the green​​ tea​​ leaf, Garcinia​​ Cambogia fruit, and prickly pear, papain​​ from​​ papaya, black pepper fruit, and Probiotic​​ LactoSpore​® boosts the healthy functioning of your intestine and helps in weight loss. 
Body Effects: The active ingredients in the food supplement assist fat metabolism, reduces appetite, inhibit fat storage, maintains blood sugar level, and reduces body weight. Liver purification, improved digestion and nutrient absorption, proper bowel functioning and maintenance of blood sugar level is also supported with this multi-ingredient food supplement. 
Dosage: To support weight loss naturally, take one capsule twice daily with 300 ml water and 30 minutes before your meals.
Product Description:
Want to lose weight without affecting your health? Probiosin Plus is your answer. The natural ingredients in this weight management supplement improve your intestine's functioning and nurture your body while supporting weight loss. 
Order now to lose your weight without any side-effects!
Delivery available to these countries:
France, Germany, Italy, Netherlands, Poland, Portugal, Romania, Spain, Sweden, United Kingdom, United States