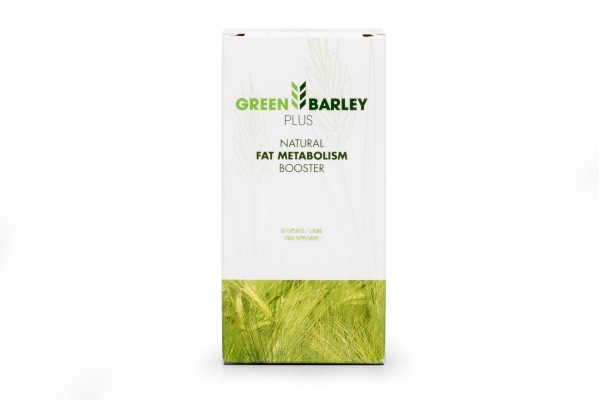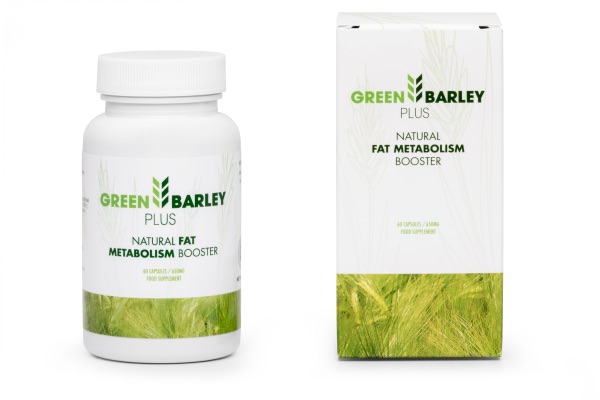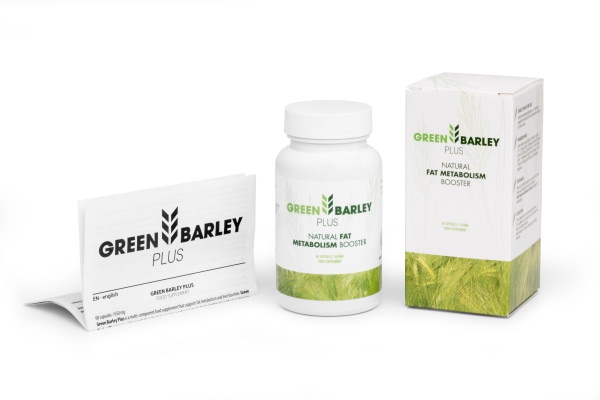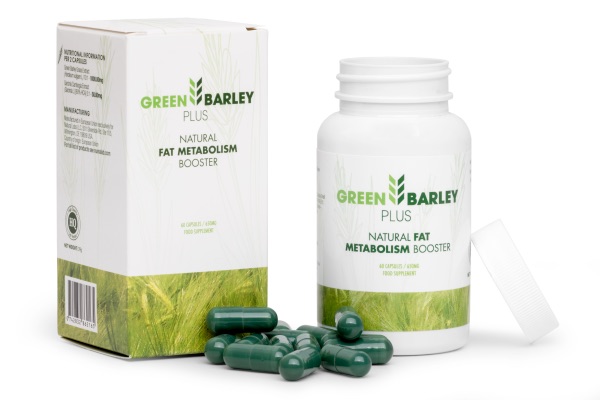 Green Barley Plus – Weight Loss
Burn fat easily with Green Barley Plus
Boost your metabolism with the powerful fat burner: Lose weight and improve your beauty with the natural fat metabolism booster. 
High-Quality Ingredients: Extract of green barley grass and garcinia Cambogia; capsule shell – gelatin; for color- indigotine, titanium dioxide, hydroxides, and iron oxides; and Magnesium Salts of fatty acids are used as an anti-caking agent to keep you in good shape and health.
Body Effects: Regular intake of this organic super food complex powder helps in digestion, and facilitates bowel movement, removes toxins, and enhances metabolic processes. The natural food supplement detoxifies the liver, accelerates fat metabolism, and helps you eliminate stored fat even from difficult places. Green Barley Plus also has anti-aging properties and gives you smooth skin. 
Dosage: Keep your body in shape by taking two capsules daily with 300 ml of water. For better results, consume it 30 minutes before taking your meal.
Product Description:
Lose weight and stay youthful with the natural food supplement Green Barley Plus. The organic ingredients in this dietary supplement reduce excessive fat stored in your body and give you a satiety feeling to stop you from over-snacking. This natural and safe product strengthens your nails, hair, and improves your skin appearance without any side effects.
Order the organic weight loss supplement now and lose weight naturally with the Green Barley Plus.
Delivery available to these countries:
Austria, Brazil, Brunei, Canada, Czech Republic, Denmark, Filippine, Finland, France, Germany, Greece, Hong Kong, Hungary, Indonesia, Ireland, Italy, Korea, Malaysia, Netherlands, Norway, Poland, Portugal, Romania, Serbia, Singapore, Slovakia, Slovenia, Spain, Sweden, Switzerland, Taiwan, Thailand, Turkey, United Arab Emirates, United Kingdom, United States, Vietnam