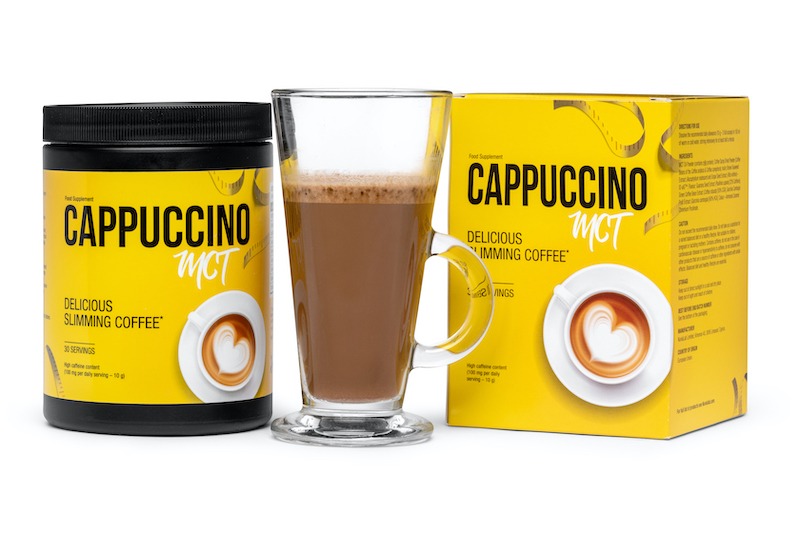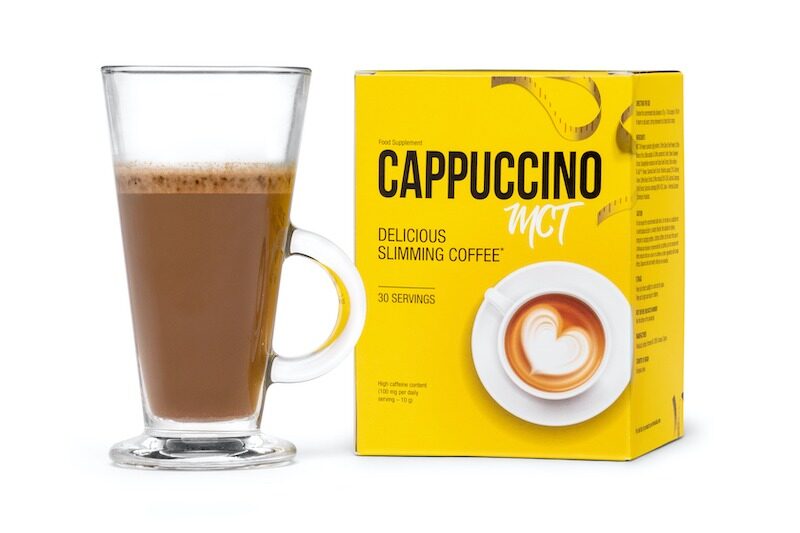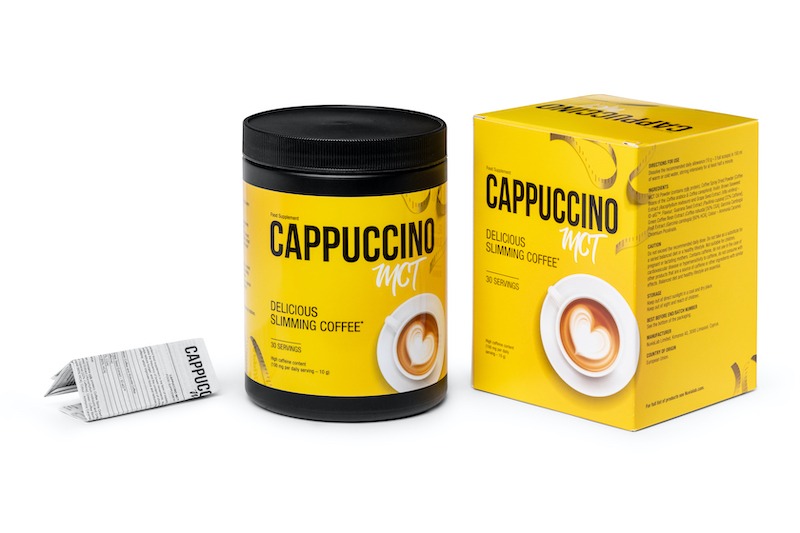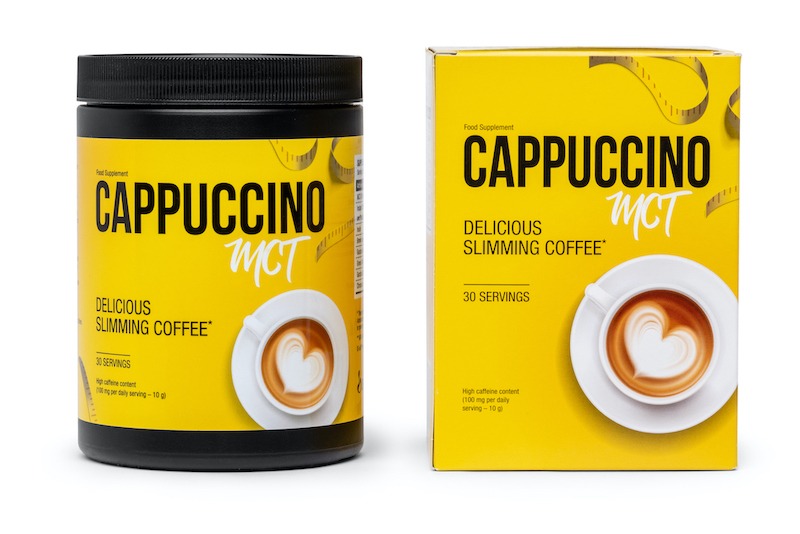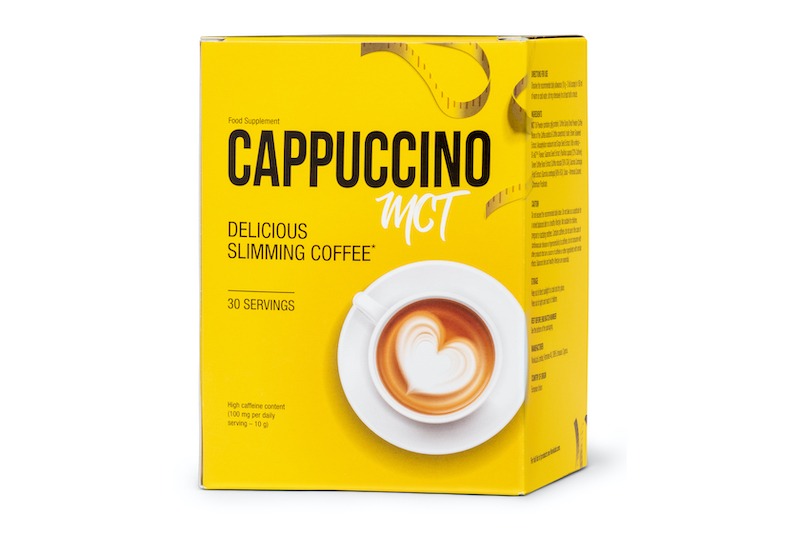 Cappuccino MCT – Weight Loss
Lose weight and bring energy to your morning while savoring the rich taste of Cappuccino MCT
Reduce fat and burn extra calories with the bulletproof coffee: Keep your body in shape with the mouthwatering delicious slimming coffee. The natural supplements in the drink will keep your taste buds and gut happy.
High-Quality Ingredients: The slimming coffee with clinically tested ingredients is extremely safe for the body. Instant coffee powder from Robusta and Arabian coffee, and MCT Oil Powder blend are exceptionally beneficial for weight loss. 
Body-effects: Each sip of the coffee boosts energy, promotes weight loss naturally, slows the fat storage process, speeds up calorie burning, and keeps your tummy full by inhibiting your hunger pangs.  
Easy to prepare: Simply pour 3 measures into your favorite cup, add cold or lukewarm water as per your taste, and mix it. Your healthy and delicious weight-loss drink is ready. Do not exceed the daily number of drinks. You will see the visible results within a few weeks. But it is not recommended for breastfeeding and pregnant women.
Product Description:-
Burning extra calories and fat is very easy with the Cappuccino MCT. This weight-loss beverage, with a vast range of safe ingredients, shapes your body while enhancing your mental and physical health. Enhanced endurance, reduced fatigue, elimination of junk food craving, and hydration of skin are some of the key benefits of every sip of Cappuccino MCT. 
Order now as every sip of this delicious coffee will help you lose your excess weight.
Delivery available to these countries:-
Filippine, France, Germany, Hong Kong, Indonesia, Italy, Japanese, Malaysia, Netherlands, Norway, Poland, Portugal, Spain, Sweden, Switzerland, United Kingdom, United States