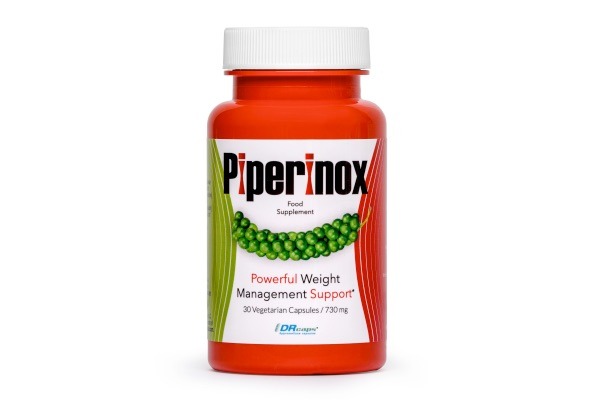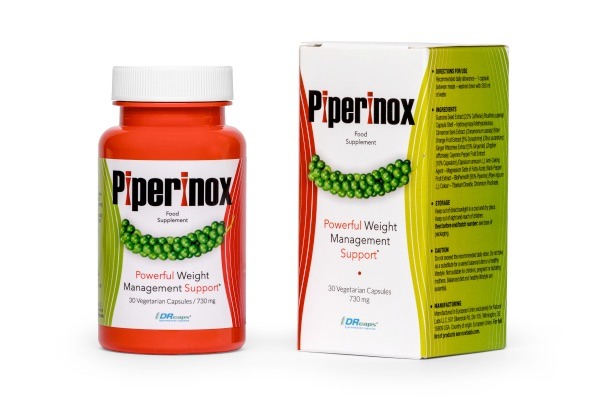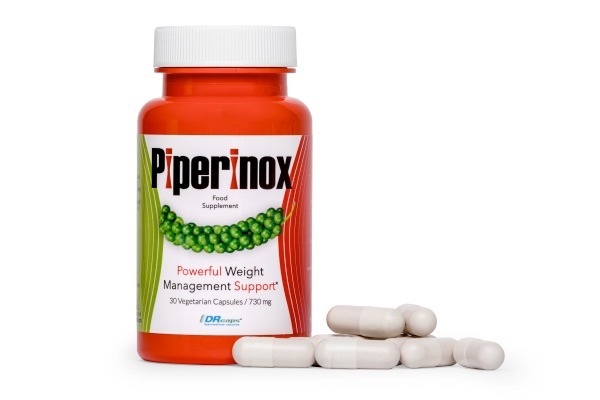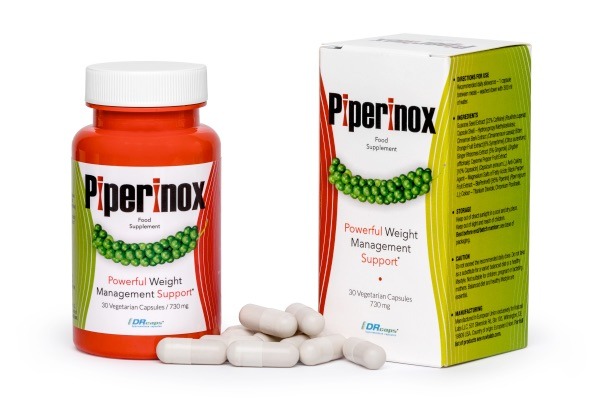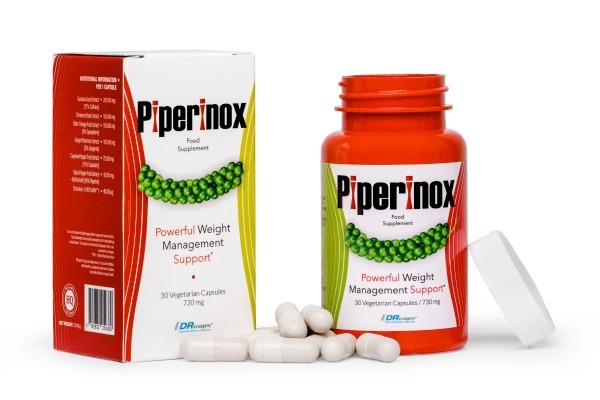 Maintain body weight naturally with the powerful formula of Piperinox
Get into shape naturally with the Piperinox special formula:  Shed unnecessary kilograms with the body shaping capsules. The diet supplement gives you excellent results without any side-effects.
Effective Composition: The vegetarian formula consists of extracts of Black Pepper Fruit, Cinnamon Bark, Bitter Orange Fruit, Ginger Rhizomes, Cayenne Pepper Fruit, and Guarana seed. Along with all these natural ingredients, Chromium is also there that supports digestion and gives comfort to your stomach.
Body Effects: The powerful weight management support boosts metabolism, burns excess fat deposits, promotes body shaping, reduces inflammation, maintains blood sugar levels, and purifies your body toxins.
Dosage: Give up the extra belly fat and enjoy the maximum benefits by consuming 1 capsule of Piperinox daily with 300 ml water.
Product Description:
Eliminate your unpleasant stomach problems like constipation, heartburn, etc. and help your body lose excess fat with the powerful food supplement. Piperinox body-toning properties give you visible results with a few weeks of its consumption. The strong antimicrobial properties not only support weight loss but the effective ingredients in it also take care of your skin's beauty.
Order the silhouette-shaping solution now to get into your desired shape naturally.
Delivery available to these countries:
Austria, Brunei, Czech Republic, Denmark, Filippine, Finland, France, Germany, Greece, Hong Kong, Hungary, Indonesia, Ireland, Italy, Japanese, Korea, Malaysia, Montenegro, Netherlands, Norway, Poland, Portugal, Romania, Singapore, Spain, Sweden, Switzerland, Taiwan, Thailand, Turkey, United Kingdom, United States, Vietnam