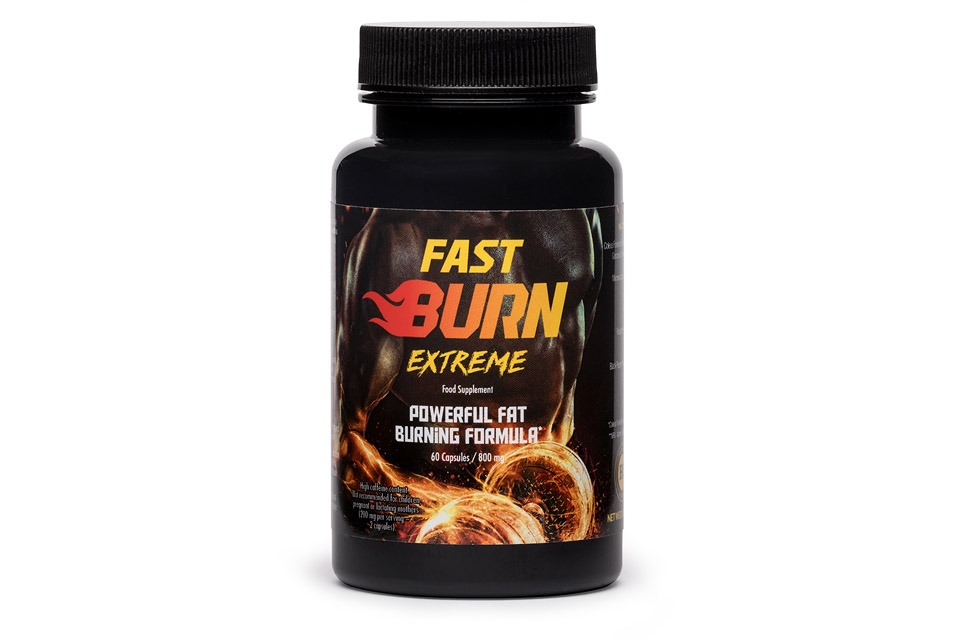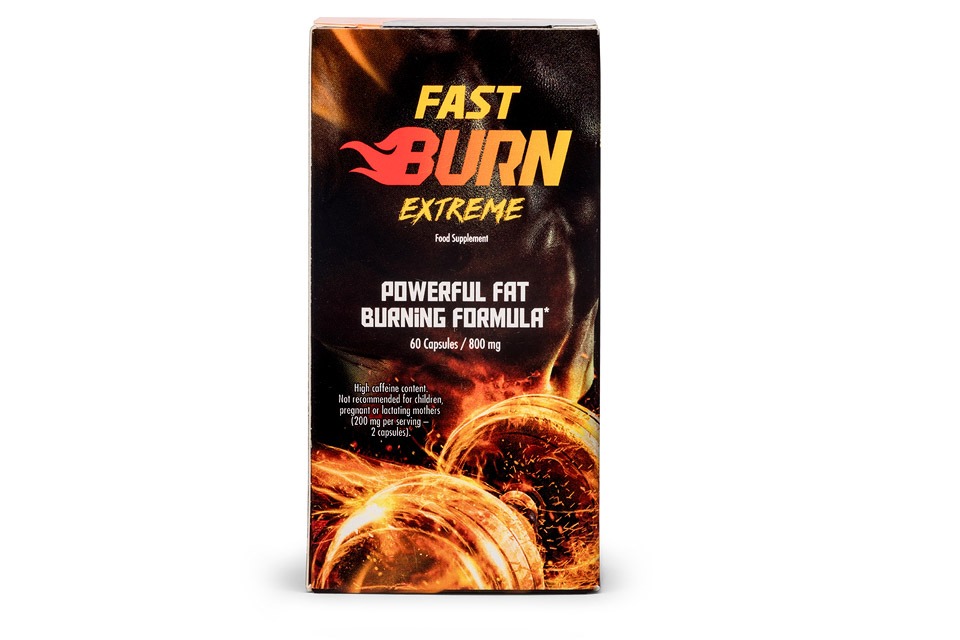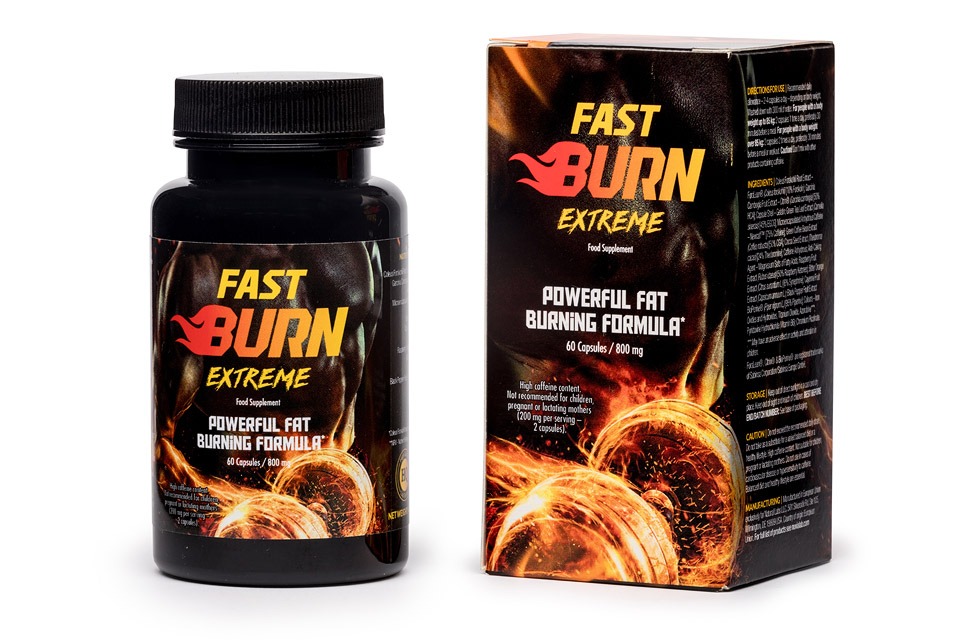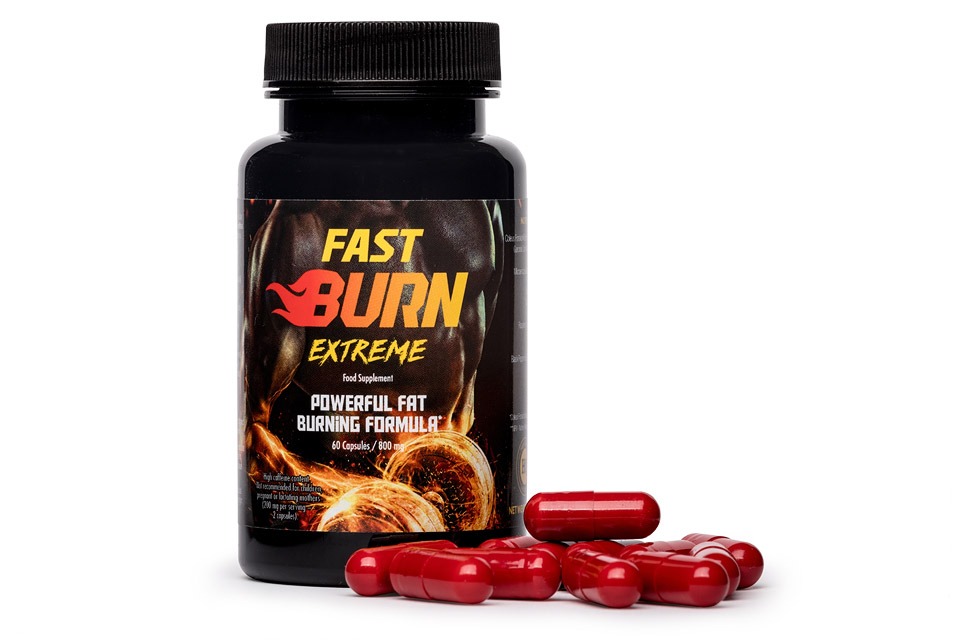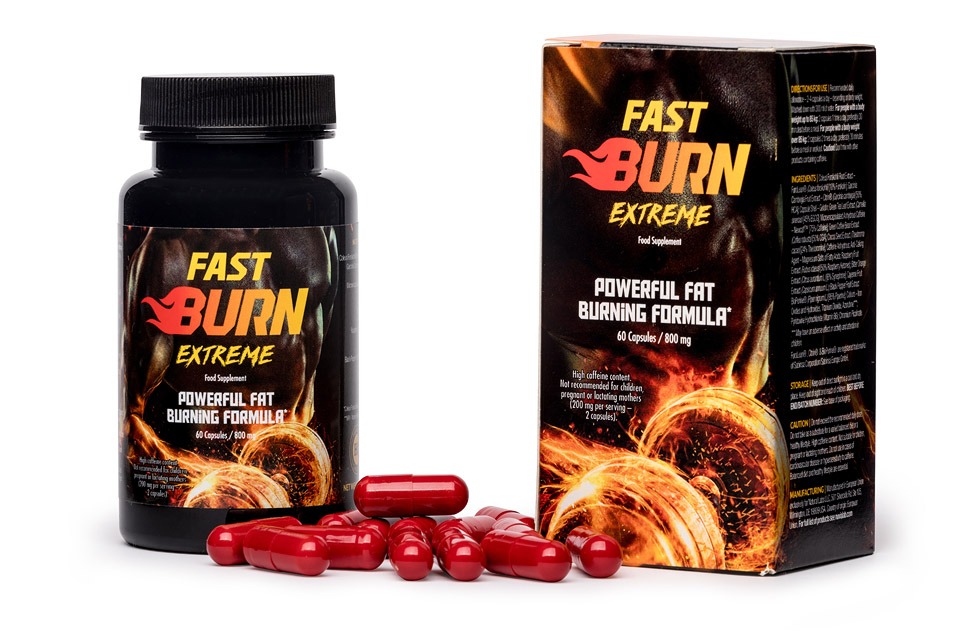 Fast Burn Extreme - Weight Loss
Burn your fat deposits with the powerful fat burning formula, Fast Burn Extreme
Strengthen muscle growth and prevent fat deposits with the effective fat burner: Get a toned body by shedding excessive weight with the Fast Burn Extreme. The strong formula keeps you physically active without any side-effects.
Composition: The extracts of Indian nettle, Bitter orange, Garcinia cambogia fruit, Green tea, and annual peppers form this effective weight-loss formula. Chromium, Caffeine, and Vitamin B6 are the other natural ingredients in Fast Burn Extreme.
Body Effects: The active substances in the Fast Burn Extreme improve the body's performance, support digestion, activate the burning of stored fat, and improve metabolism. You will start feeling the difference after taking the first dose.
Dosage: Get into a perfect shape with 2 capsules daily if your body weighs 85 Kg. For people over 85 Kg weight, 2 capsules twice daily can bring effective results. Take the pills 30 minutes before your meal or workout.
Product Description:
Fast Burn Extreme is a proven formula to work effectively even on chronic obesity with its all-natural ingredients. The unique multi-component boosts your energy and metabolism and helps you reduce excessive weight.
Order now and lose fat with the dietary supplement.
Delivery available to these countries:
Austria, Belgium, Brazil, Czech Republic, Denmark, Finland, France, Germany, Greece, Hong Kong, Hungary, Indonesia, Italy, Japanese, Korea, Malaysia, Netherlands, Norway, Poland, Portugal, Romania, Singapore, Spain, Sweden, Switzerland, Turkey, United Kingdom, United States