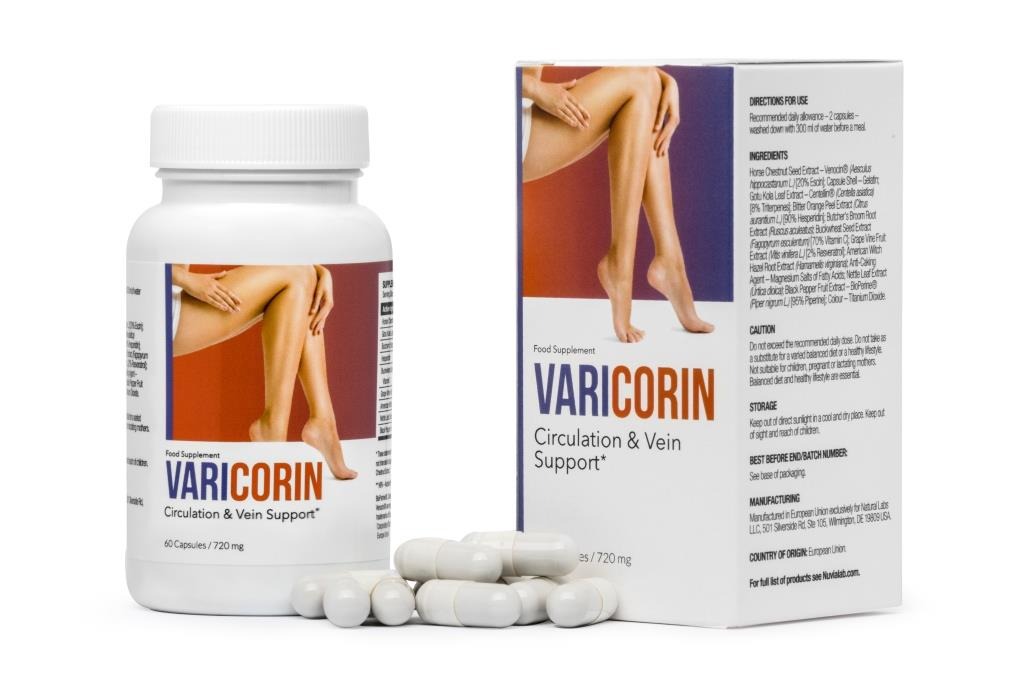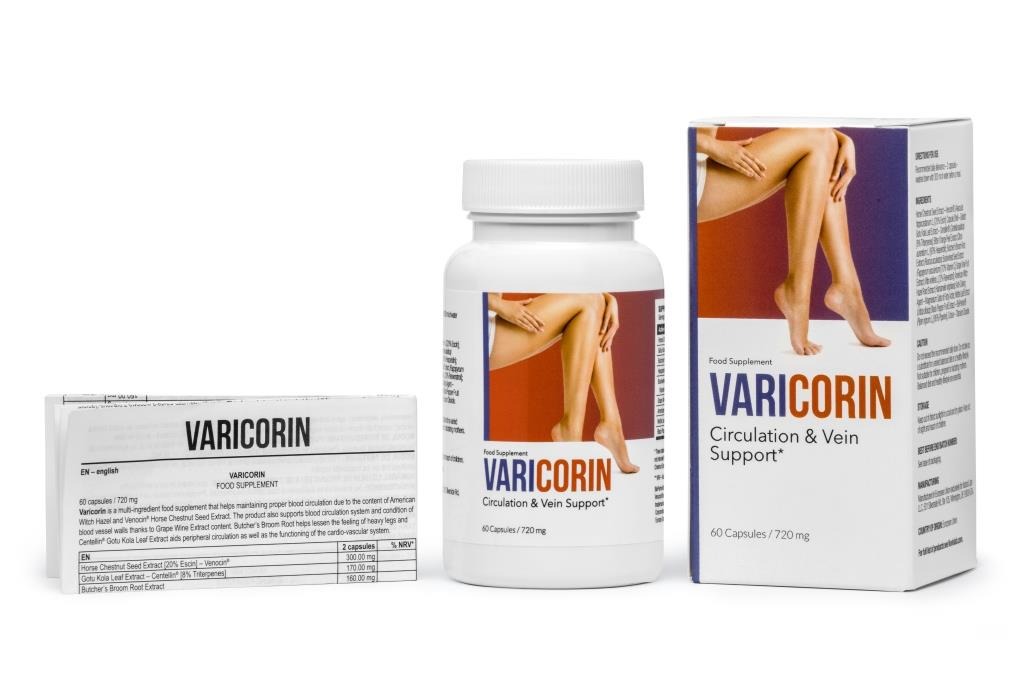 Varicorin – Varicose Veins
Maintain the beauty of your legs by treating Varicose Veins with an unconventional and effective formula of Varicorin
Treat venous problems effectively with the advanced Varicorin composition: Promote blood circulation and support your blood vessels health to get flawless legs with the dietary supplement.
Natural Ingredients: Venocin®, Centellin®, Vitamin C, Hesperidin, common grapevine, and Witch hazel are the multiple active ingredients that heal your veins and skin.
Body Effects: The ideal formula reduces swelling and heaviness in the legs, fights varicose veins, supports blood circulation, increases the excess water excretion, and gives you healthy and beautiful legs within a few weeks.
Dosage: Taking 2 capsules with plenty of water daily before a meal gives you visible results within weeks.
Product Description:
Why hide your legs and experience pain in them because of spider veins, swelling, and varicose veins? Get flawless legs within weeks with Varicorin. The effective composition of this dietary supplement combat veins ailments by improving circulatory system functioning.  Active ingredients in this supplement are good for your legs. But these are not suitable for lactating or pregnant women.
Order now and say goodbye to swollen and painful legs forever with Varicorin.
Delivery available to these countries:
France, Germany, Italy, Netherlands, Poland, Spain, Switzerland, United Kingdom, United States