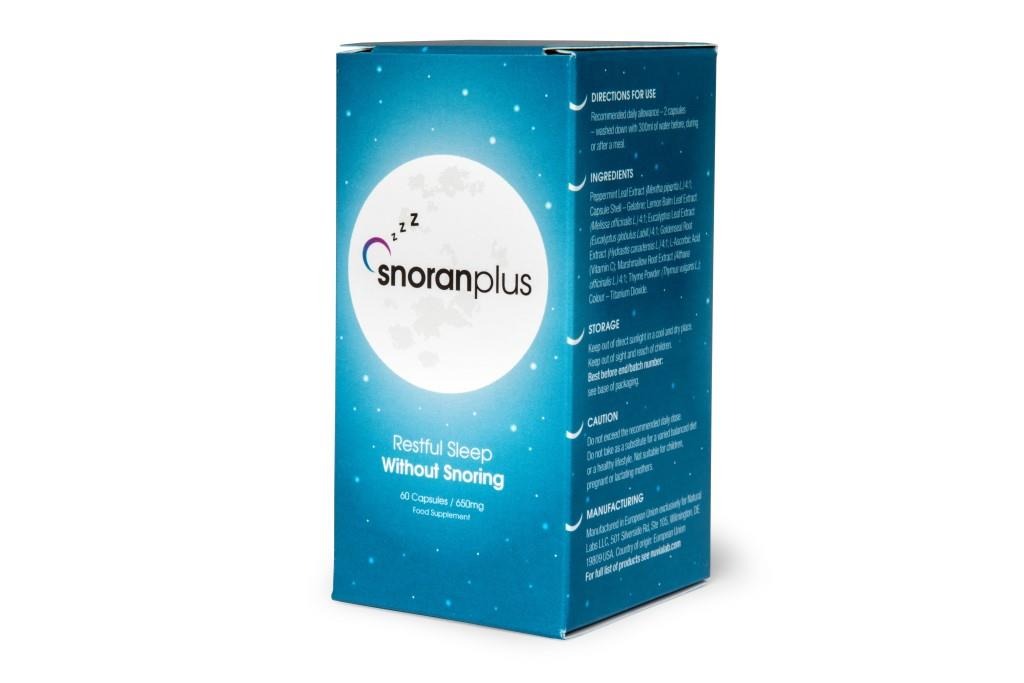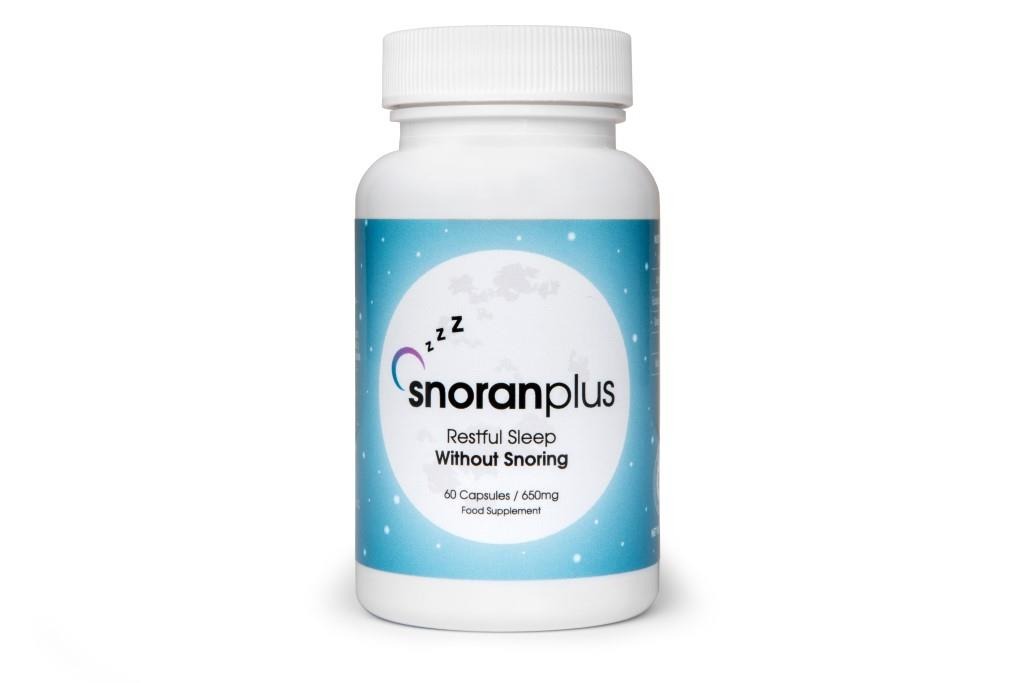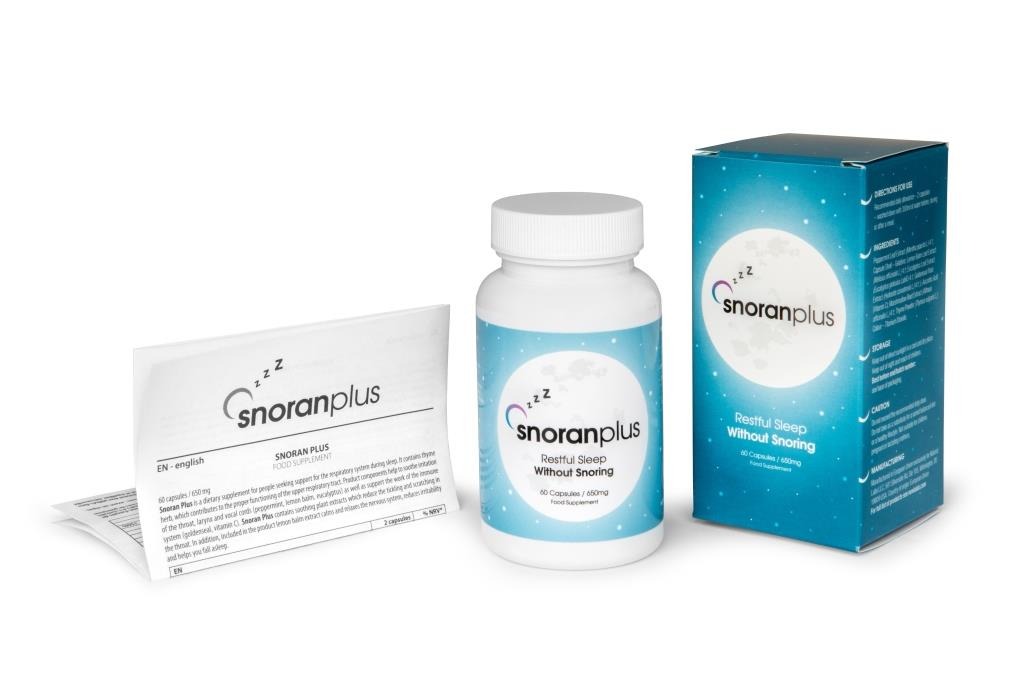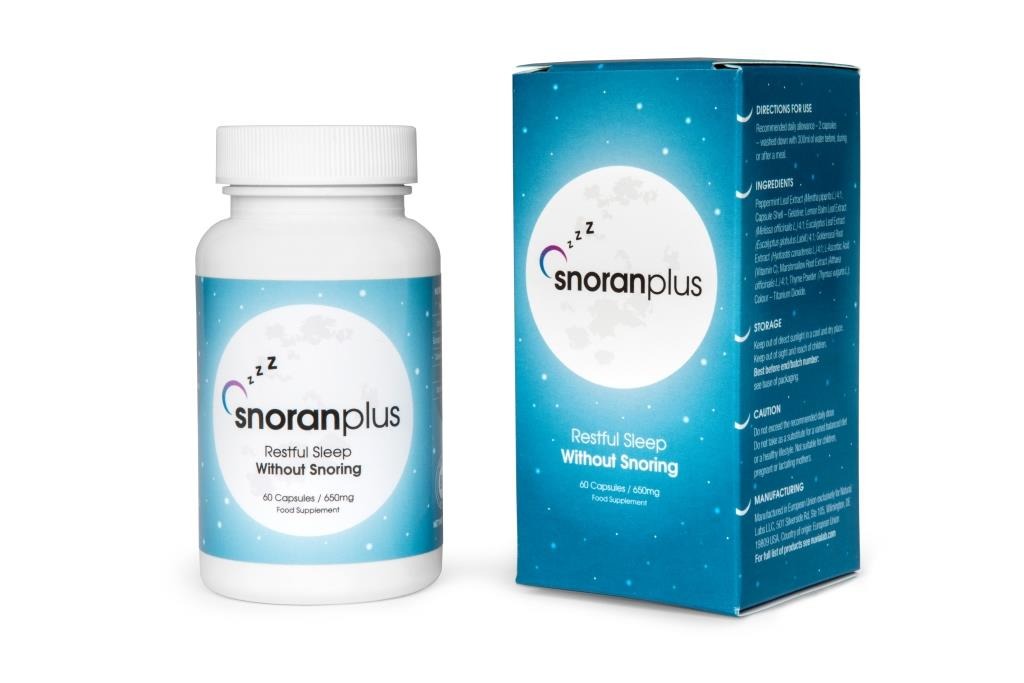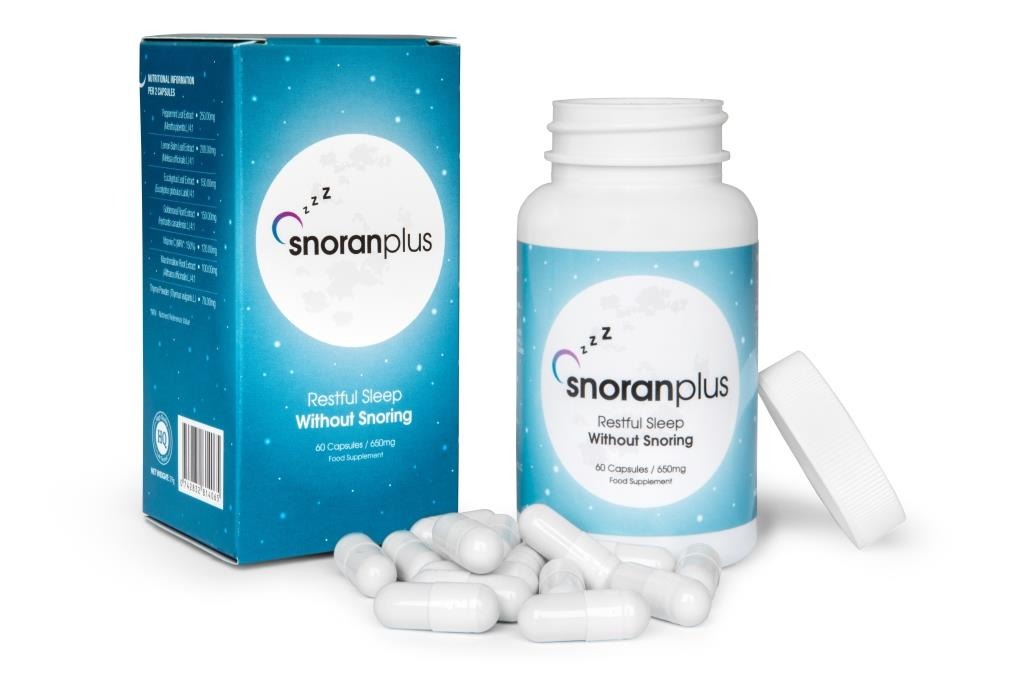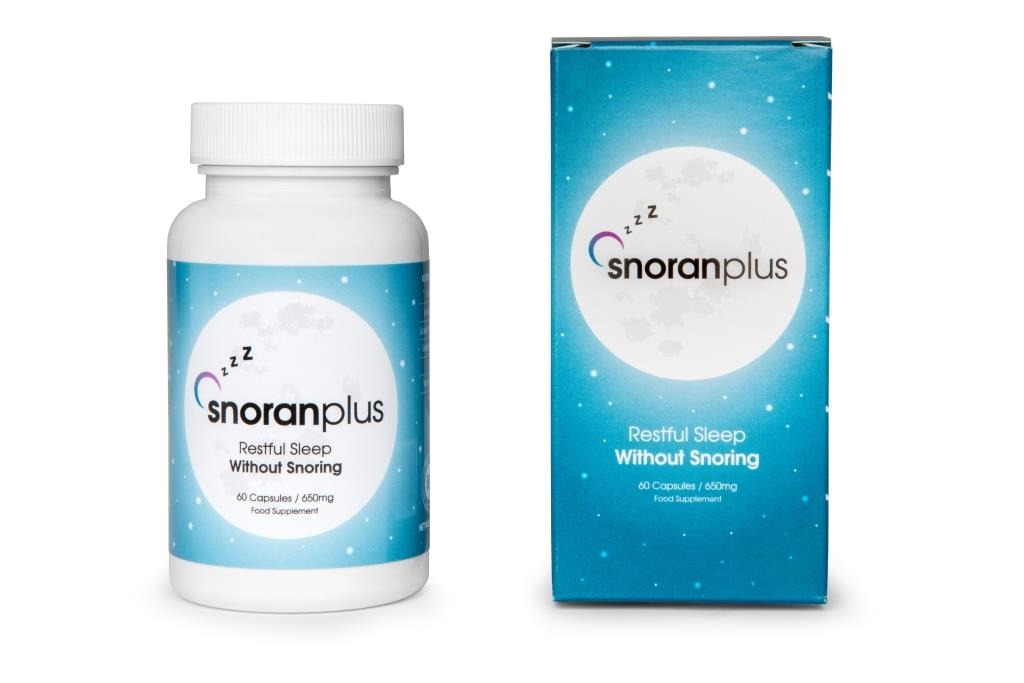 Stop snoring and get a sound sleep with Snoran Plus
Improve your sleep quality with the dietary supplement: Eliminate snoring and say goodbye to uncomfortable clips with the safe and convenient Snoran Plus. The effective ingredients give you a good night's sleep by improving the respiratory tract's airflow.
Natural Extracts: Leaf extracts from peppermint, lemon balm, and eucalyptus, root extracts from goldenseal and marshmallow, and powdered thyme are the active ingredients that give you a safe and healthy sleep.
Body Effects: The regular intake of the effective food supplement helps in eliminating the cause of snoring. It supports proper breathing by reducing nasal mucosa swelling and also removes respiratory system inflammation.
Dosage:  Fight snoring without facing any discomfort by consuming 2 capsules daily with 300 ml of water, 30 minutes before taking your meal. You will see the results on the first night of its consumption. It works effectively for 10 hours.
Product Description:
Say no to snoring with the regular use of the effective anti-snoring supplement, Snoran Plus. Whether you are male or female, this product made from natural and high-quality extracts are beneficial for all.
Order now and forget sleepless nights.
Delivery available to these countries:
France, Germany, Italy, Netherlands, Poland, Spain, United Kingdom, United States