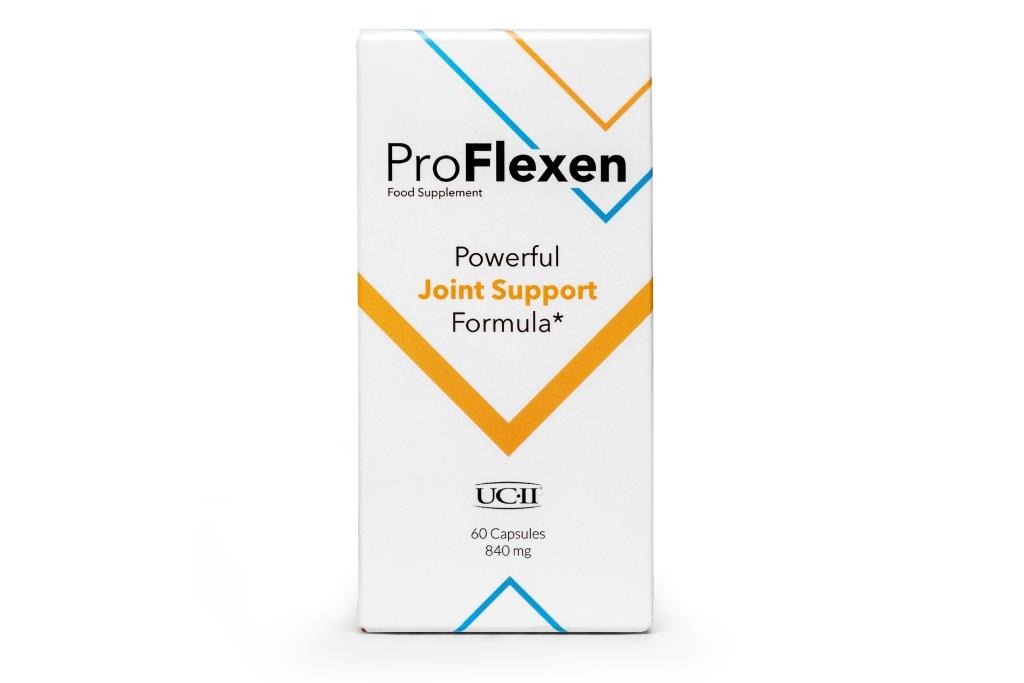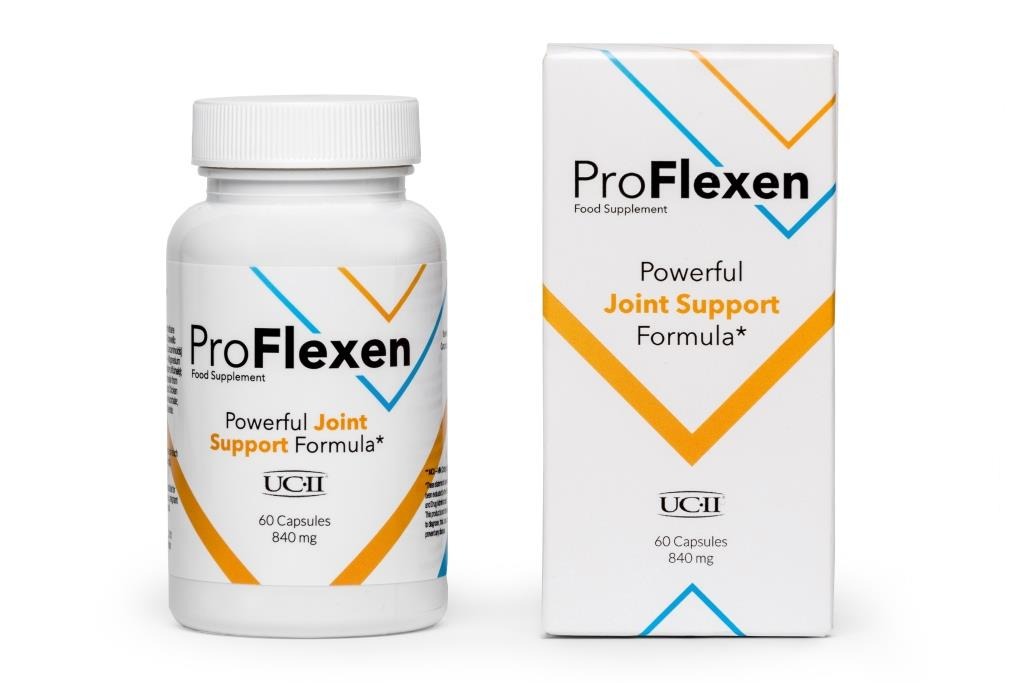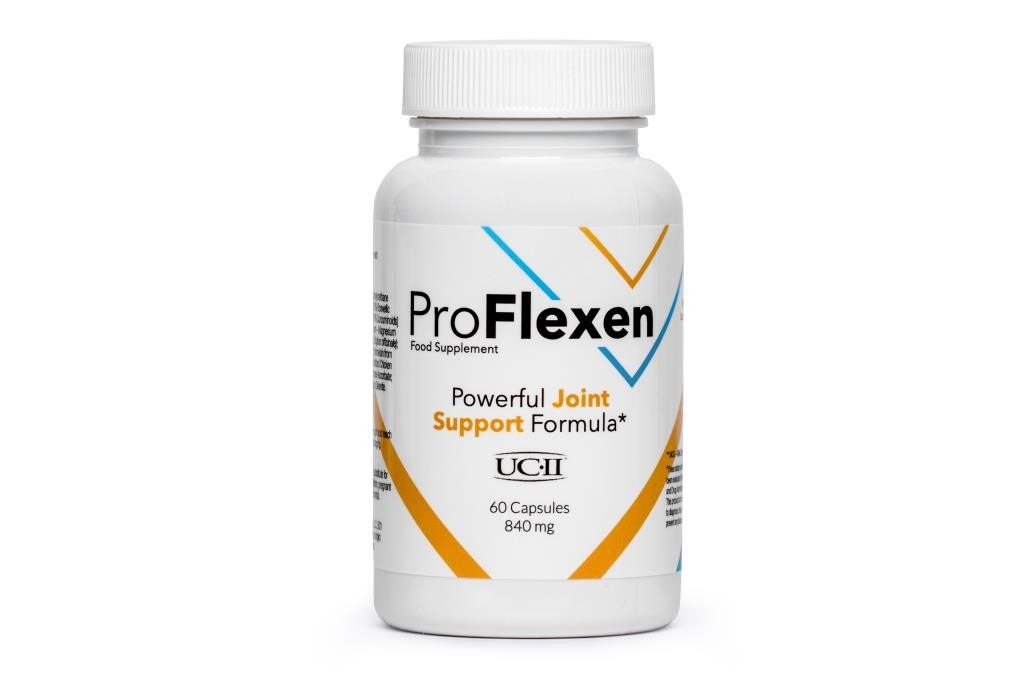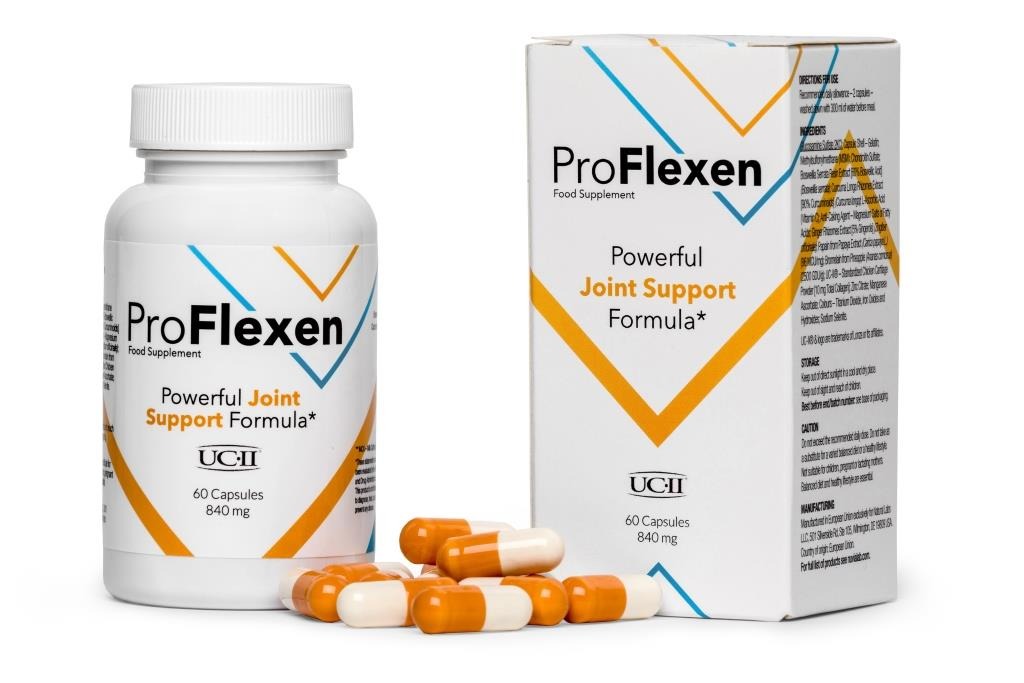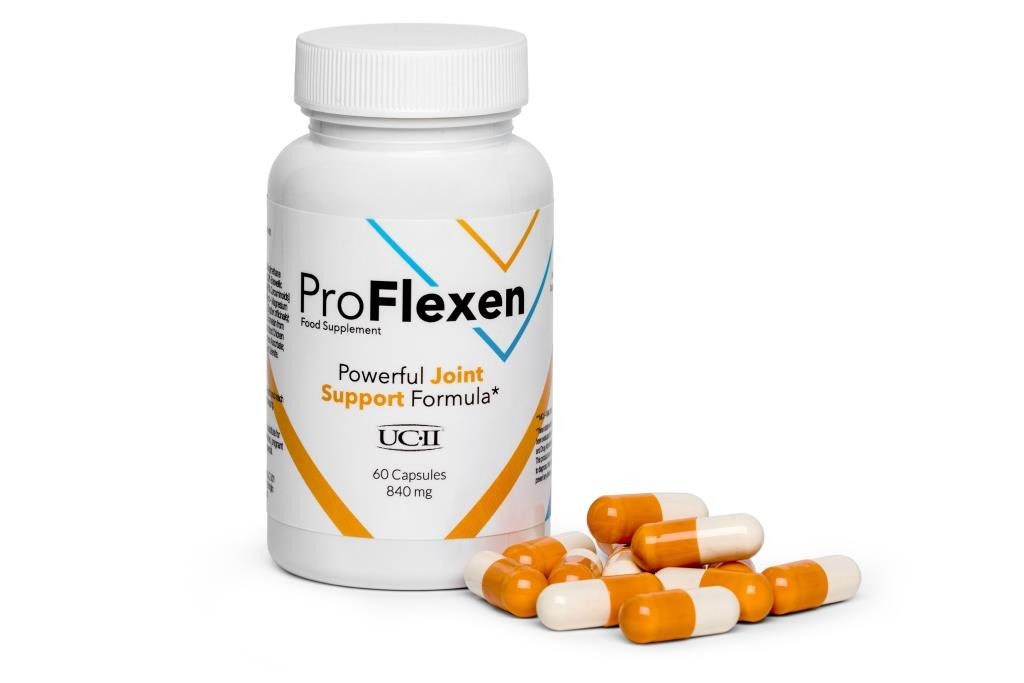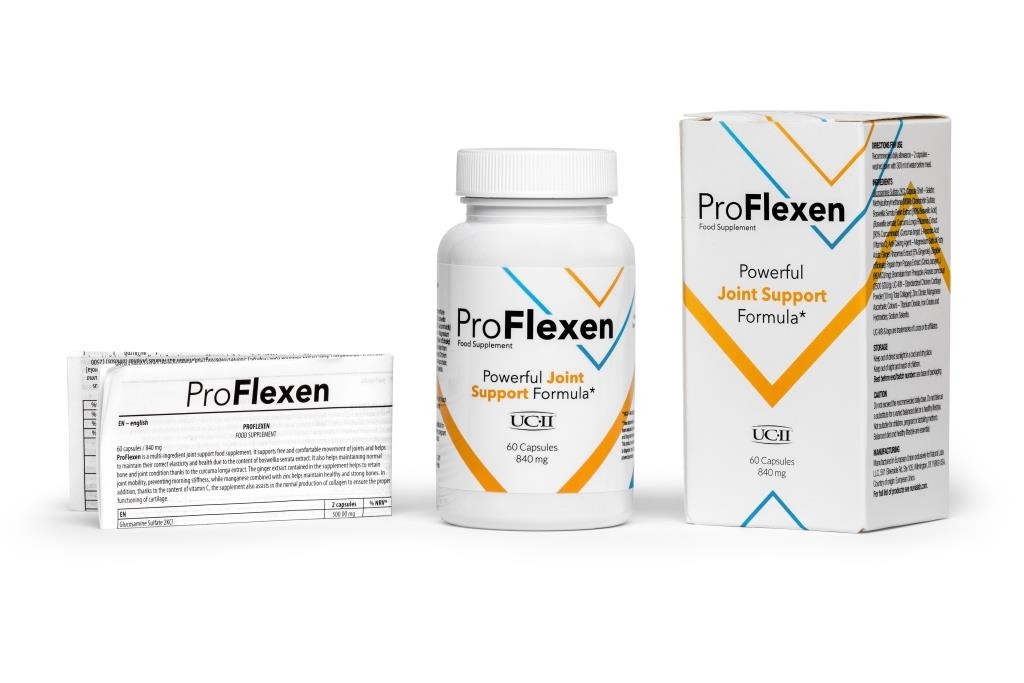 Say goodbye to joint pain and help them achieve the perfect form with ProFlexen
Maintain the flexibility and health of joints with the powerful joint support formula: Protect your joints with the dietary supplement that guarantees comfort and free movement of your joints.
Healthy Ingredients: Vitamin C, Manganese, UC-II®, and extracts from Curcuma Longa Rhizomes, Boswellia Serrata, and Ginger Rhizomes are the natural and effective ingredients in ProFlexen that fight to give you the optimal healthy bones and joints.
Body Effects: The effective composition of food supplement prevents your morning joint stiffness, and strengthens bones by maintaining their health and flexibility. Along with supporting collagen production, it also provides proper protection to your joints, when you indulge in an intensive exercise.
Dosage: Maintain healthy bones and improve joint mobility by taking 2 capsules daily with 300 ml of water. Take the recommended dose 30 minutes before your meal.
Product Description:
Enjoy a healthy lifestyle without experiencing any joint stiffness with ProFlexen. The supplement keeps you physically active by improving joint mobility and strengthening your bones. ProFlexen is sure to give you long-lasting results with the blend of natural ingredients used in it.
Order now and enjoy healthy joints for the long term.
Delivery available to these countries:
Finland, France, Germany, Hungary, Italy, Netherlands, Poland, Portugal, Romania, Spain, Sweden, Switzerland, United Kingdom, United States