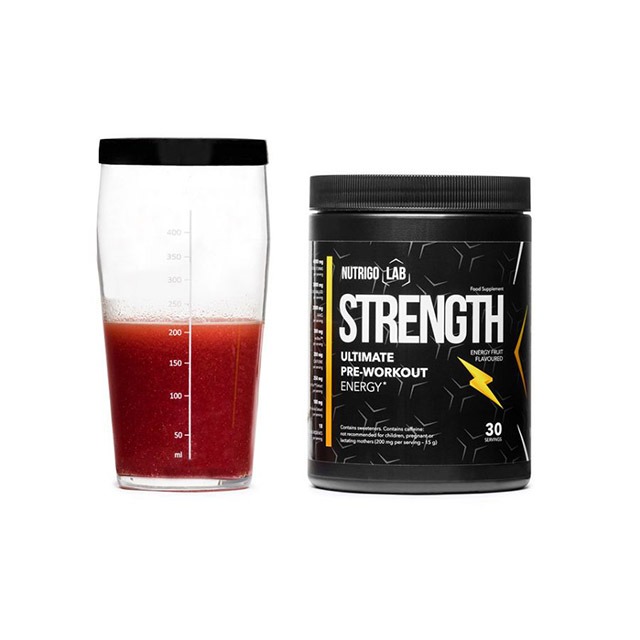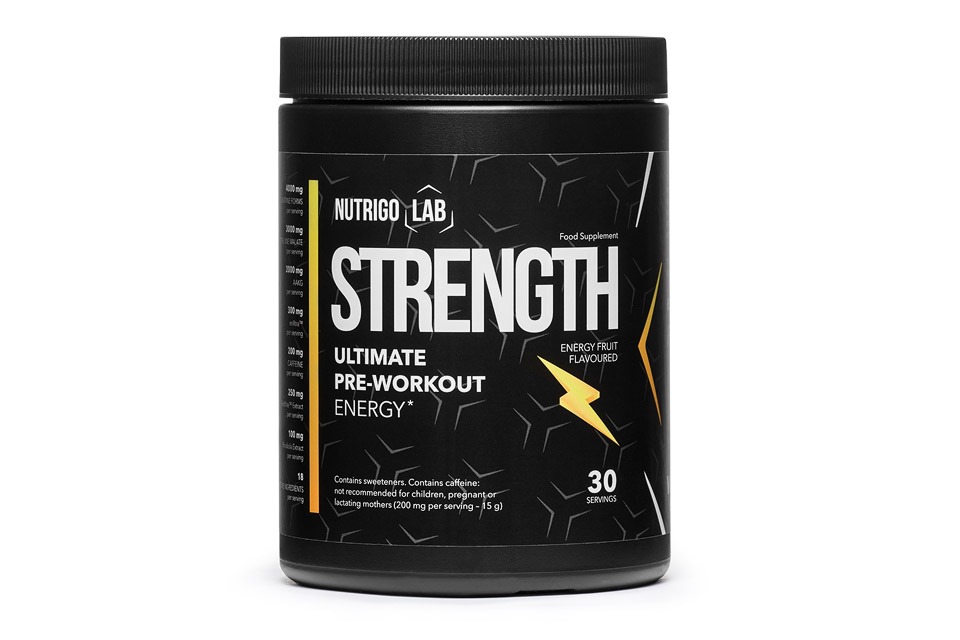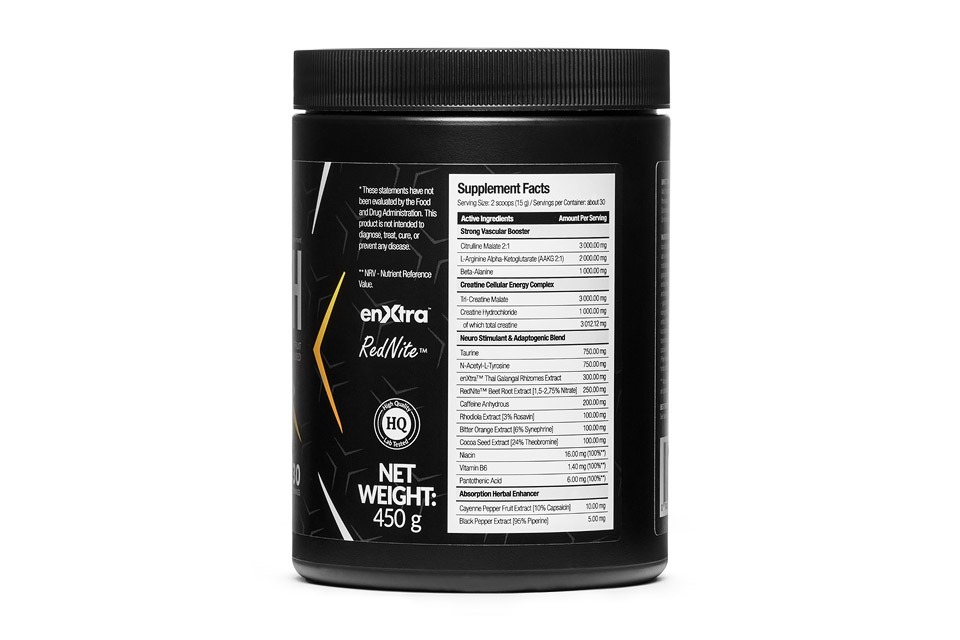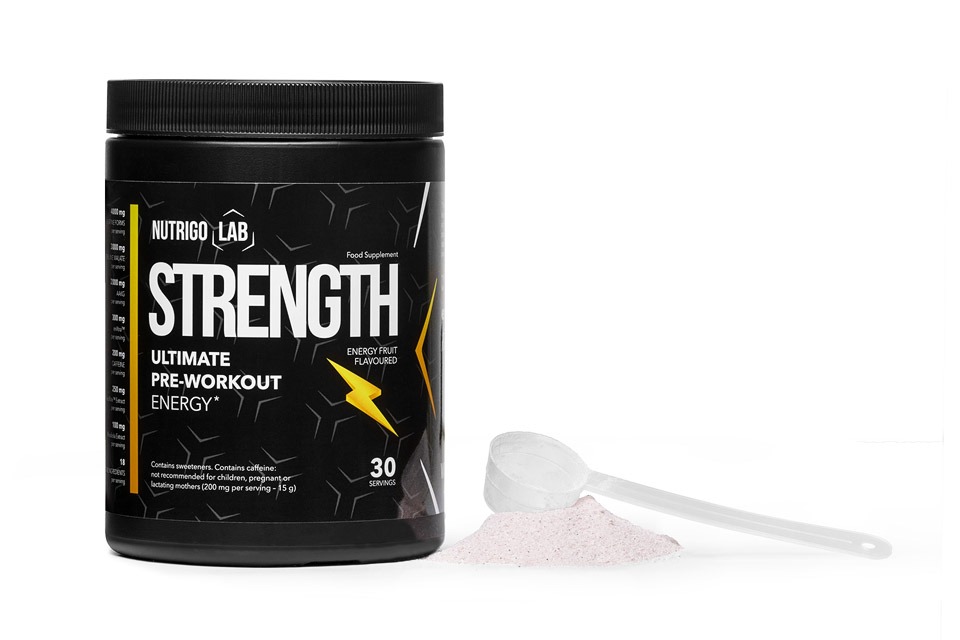 Nutrigo Lab Strength – Bodybuilding
Bodybuilding is not a child's play, but it's not tough with Nutrigo Lab Strength.
Reduce stress, improve motivation, and pump your muscles with Nutrigo Lab Strength: Prepare your muscles to go for intense training without feeling stressed and fatigued with the best food supplement specially formulated for professional athletes.
Multi-Ingredients: Get exceptional nutritional value from the energy drink with 18 active ingredients. The health booster with complex components also has vitamins, minerals, amino acids, and creatine increases endurance.
Body-effects: The body booster increases muscle pump, strength, energy, and reduces muscle stress, and help you push your limits to get visible results soon.
Energy Drink Usage: Prepare 1 serving daily by adding 2 scoops of Nutrigo Lab Strength in 200 ml water and thoroughly shaking it. Your health drink is ready, and you can consume it before training to boost your bodybuilding workout.
Product Description:
Give the best support to your body before workout with Nutrigo Lab Strength. The nutritional supplement gives a boost to your performance, energy, focus, and strengthens your body's adaptability to help you achieve your workout goals.
Order now and get amazing results from workouts by charging your body and reinforcing every muscle fiber.
Delivery available to these countries:
France, Italy, Netherlands, Poland, Spain, United Kingdom, United States