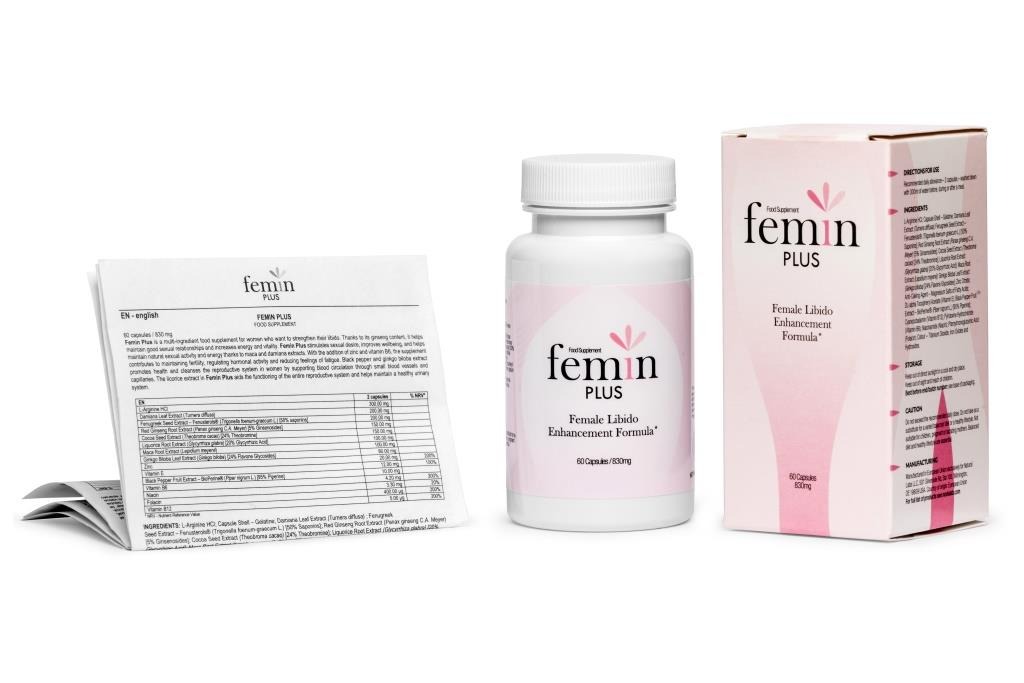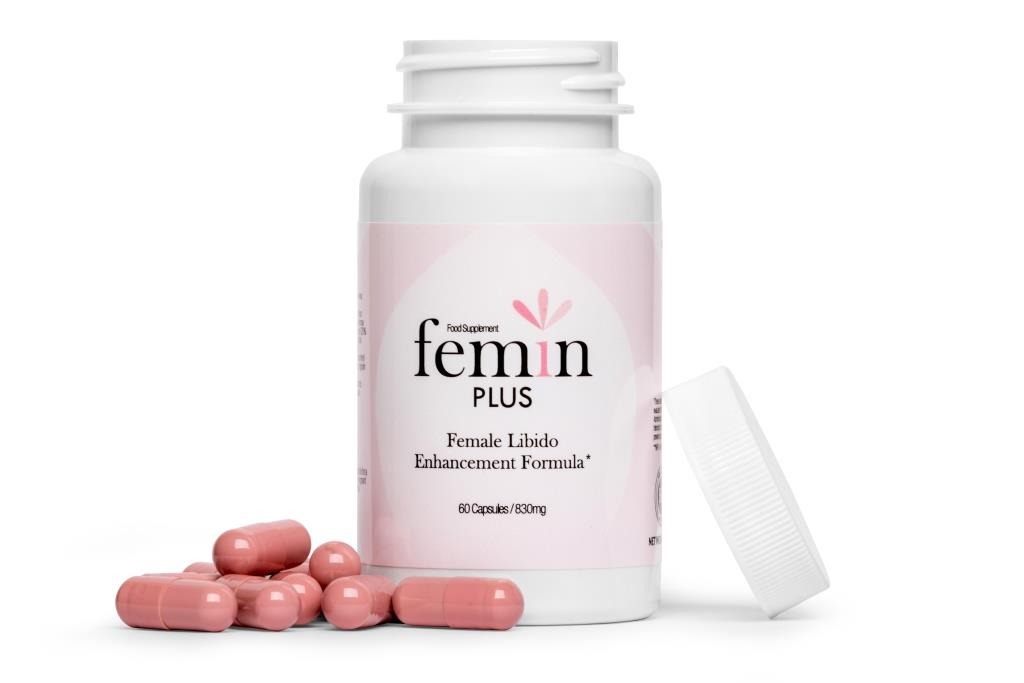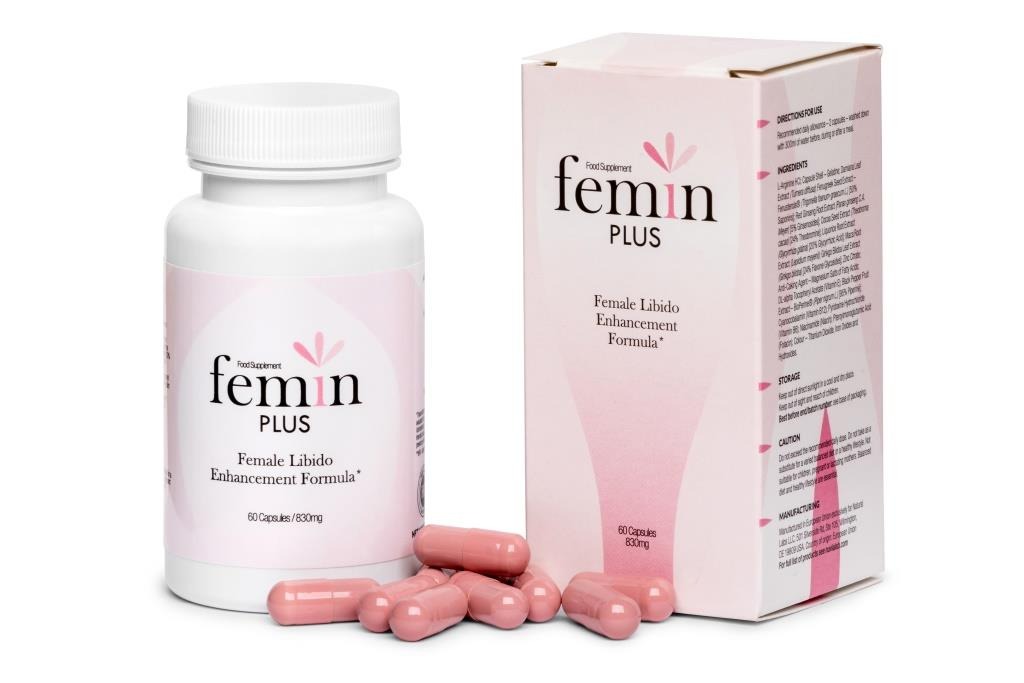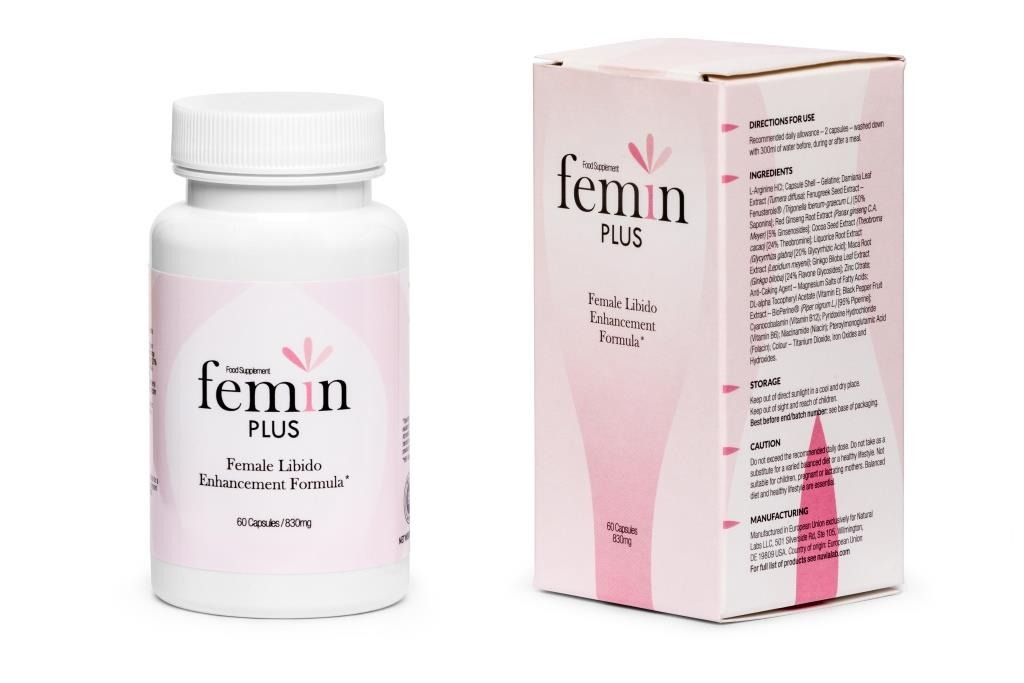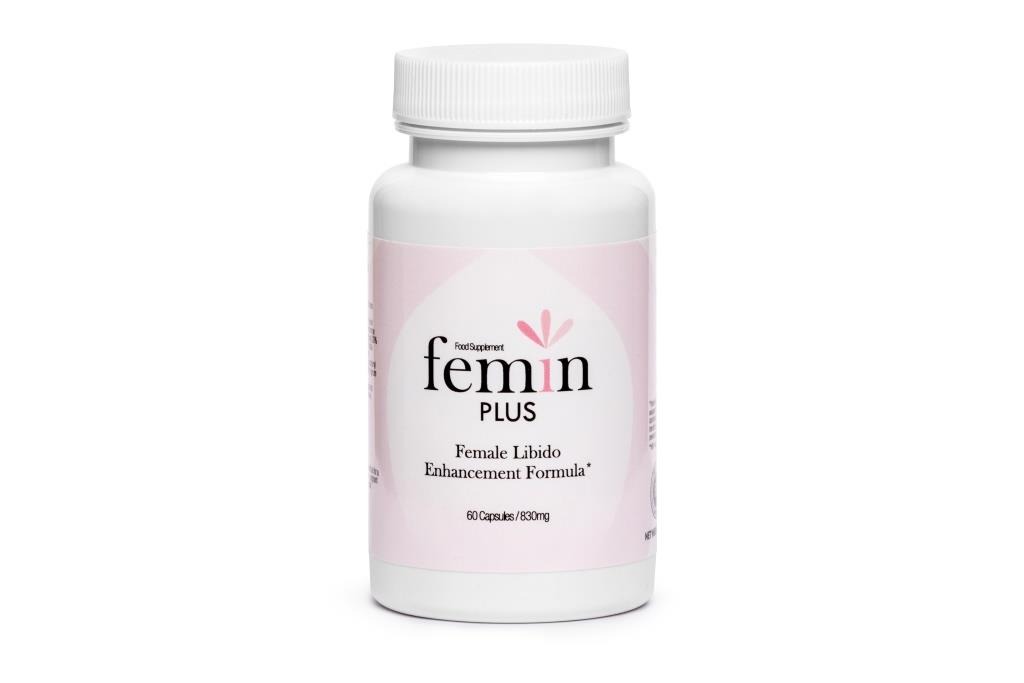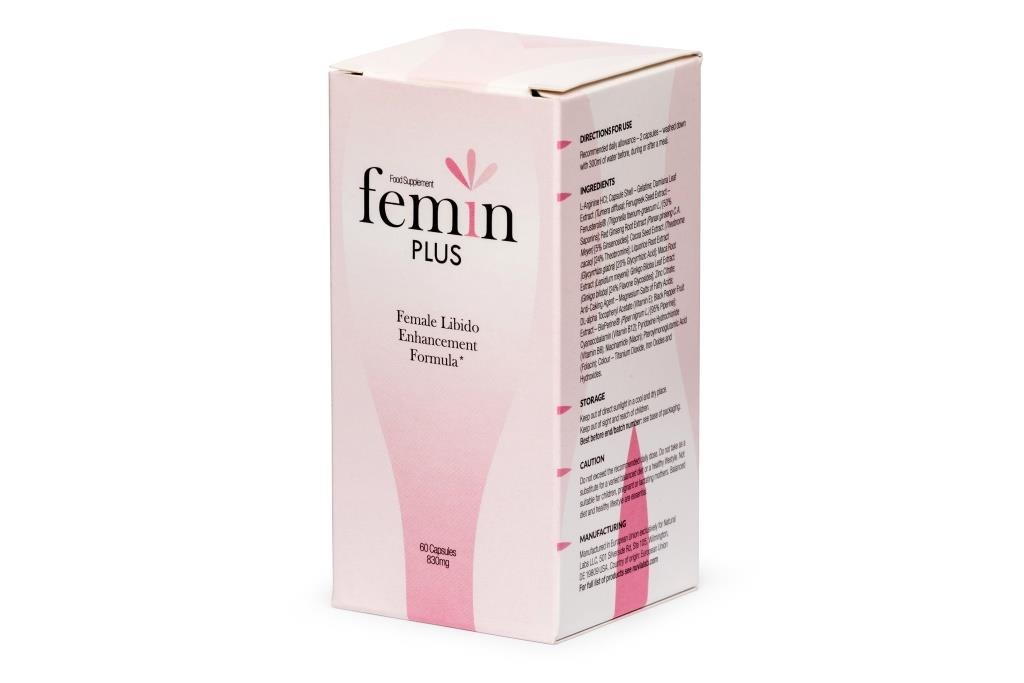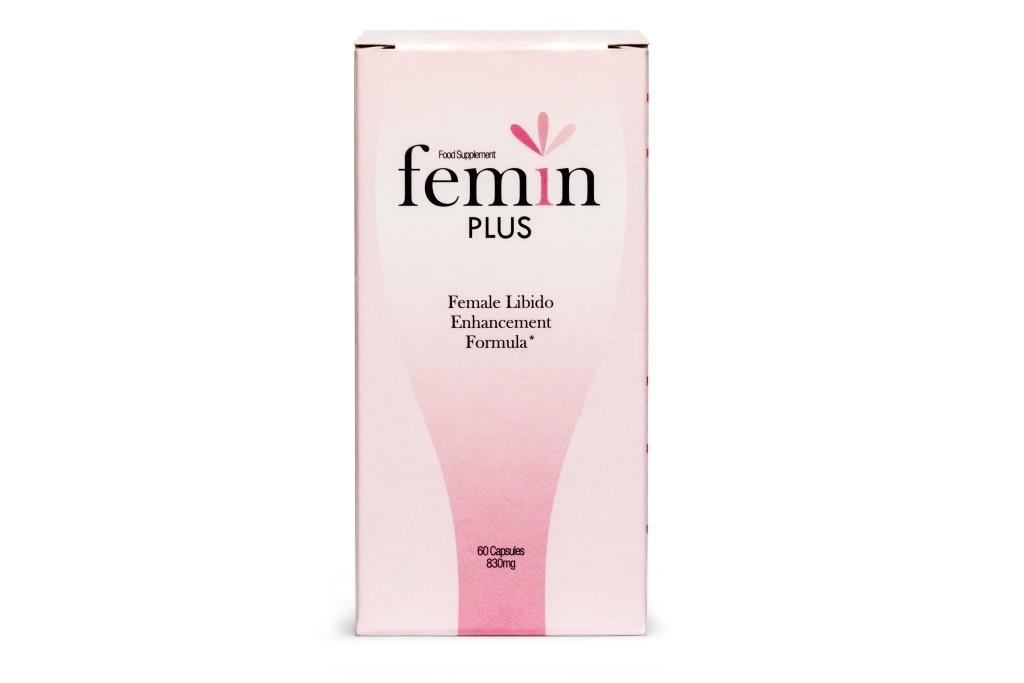 Femin Plus – Female Libido
Enhance your femininity with the herbal supplement, Femin Plus
Strengthen libido and improve your sexual life with the dietary supplement: Regulate hormonal balance and give a boost to your reproductive health with the most effective and natural female libido enhancer. The special formulation for women's well-being increases energy and enhances your mood to boost fantasies and appetite for sex.
Unique Preparation: The natural and pure female enhancement product is made up of L-Arginine, leaf extracts of Damiana and Ginkgo biloba, seed extract of Fennelols® fenugreek and Cocoa, a root extract of Ginseng, Liquorice, and Maca, Vitamin E and B6, and Black pepper extract -BioPerine®.
Body Effects: The modern preparation of Femin Plus with natural ingredients improves blood circulation, vaginal lubrication, sexual sensations, and desires. Also, get relief from period cramps or pain and no more mood swings during your menstruation.
Dosage: 2 capsules with 300 ml of water daily will give you quick and effective results without any side-effects.
Product Description:
Looking for a natural product for complete satisfaction and happiness in your sexual life? Femin Plus is your answer. Its effective formula stabilizes the hormonal system and replenishes nutritional deficiencies for increased sexuality, ultimate desire, and pleasure.
Order now and enjoy a healthy sexual life.
Delivery available to these countries:
Canada, France, Germany, Hungary, Italy, Netherlands, Poland, Portugal, Spain, Sweden, United Kingdom, United States