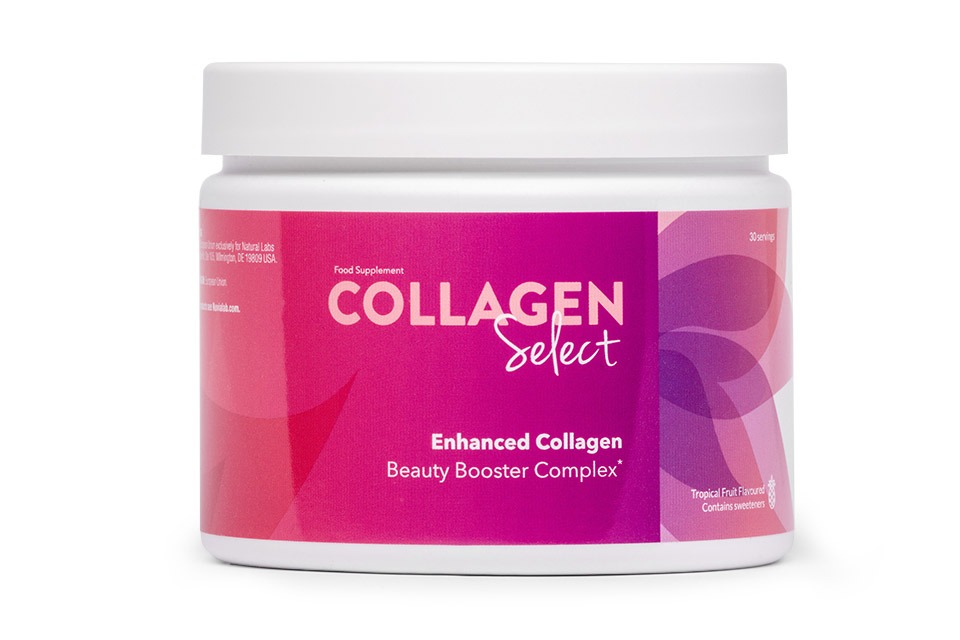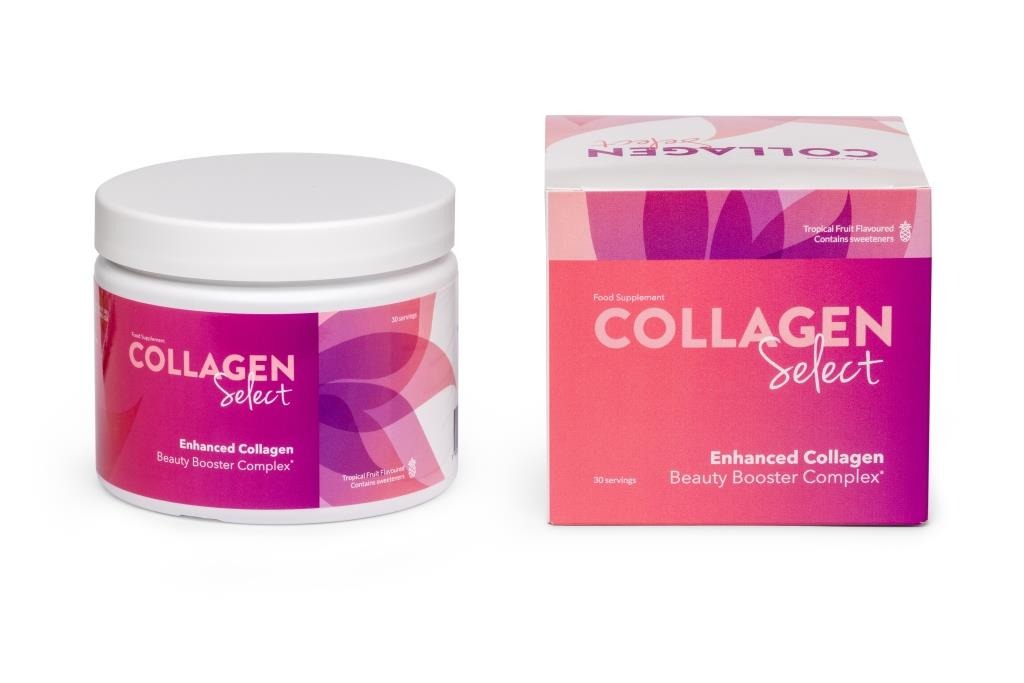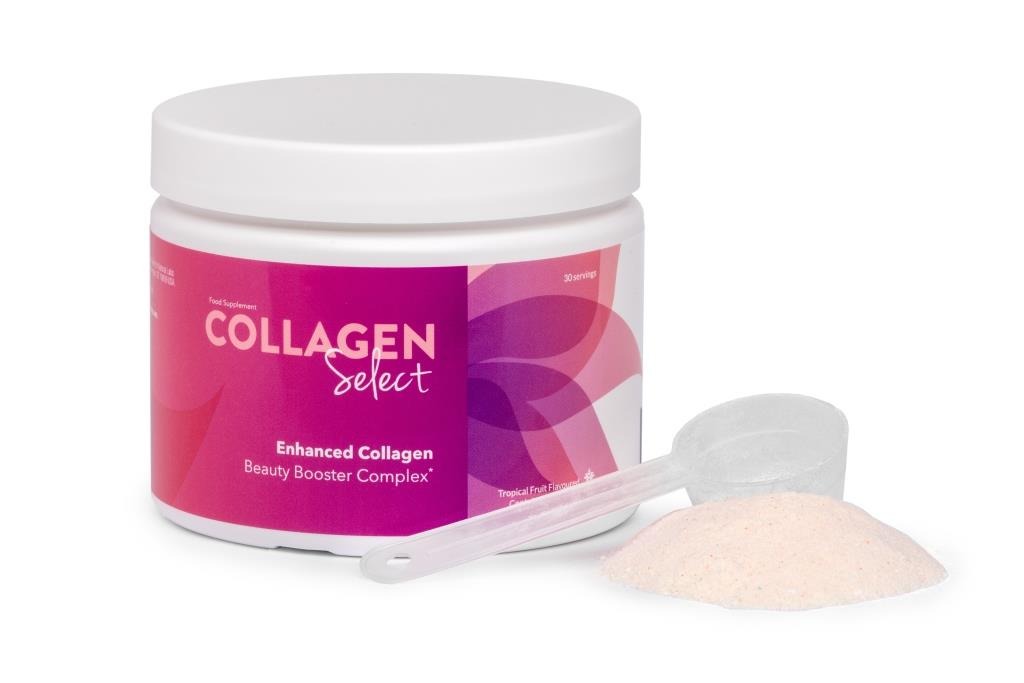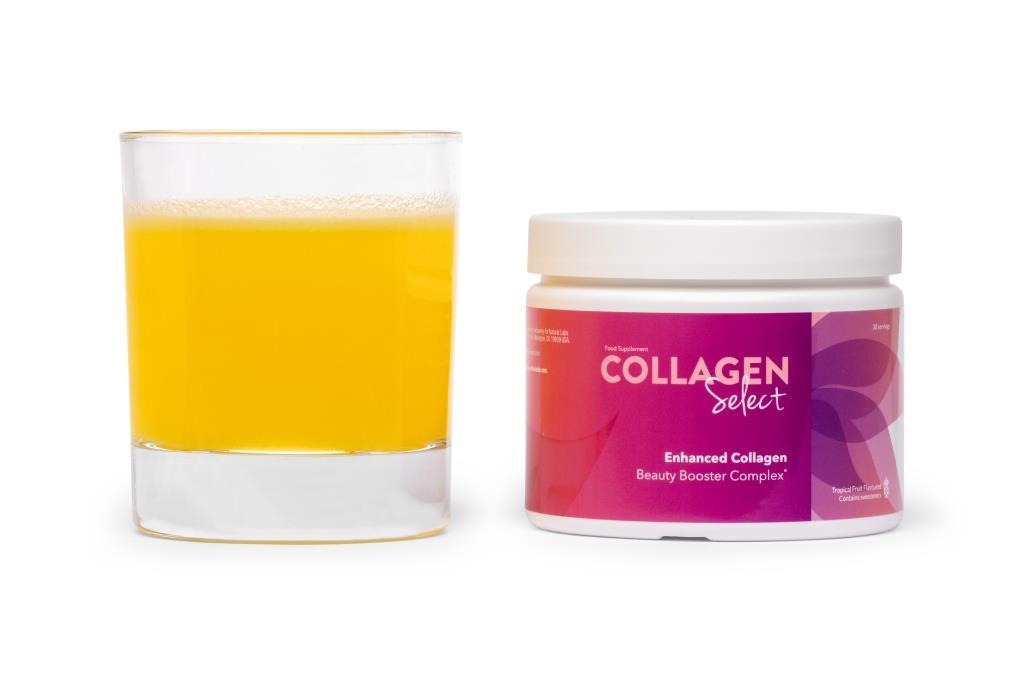 Collagen Select – Anti-Aging
Maintain a youthful appearance by eliminating visible wrinkles with Collagen Select
Stay young forever with the beauty booster food supplement: Collagen Select takes care of your skin's beauty and appearance. Its anti-ageing properties to keep your skin hydrated, restores its density and elasticity.
Active Ingredients: The dietary supplement improves your beauty with the added Vitamins, Biotin, Niacin, Zinc, Copper, and Riboflavin.
Body Effects: The food supplement with multi-ingredients and tropical flavour improves your natural beauty by increasing skin elasticity and reducing visible wrinkles. Along with improving your skin health, Collagen Select's vitamins and mineral extract also improve your hair and nail health.
Usage: Your glowing skin's secret lies in one scoop of this advanced food supplement dissolved in 200 ml water. Stir the mixture and consume it once daily to get the look that you always strived for. You will feel the difference quickly.
Product Description:
Age gracefully, without losing your natural glow and beauty. The sweet-flavored drink with natural and 100% safe and refreshing ingredients rejuvenates your skin by removing wrinkles, blemishes, pigmentation, and dark circles. Collagen Select's safe composition also gives you shining and strong hair and unbreakable nails.
Order now and nourish your body naturally with an anti-ageing food supplement.
Delivery available to these countries:
Austria, France, Germany, Hong Kong, Italy, Netherlands, Poland, Spain, Switzerland, United Kingdom, United States